From ArtVenture Volunteer to ArtVenture Teacher, Recent Virginia Tech Grad Justin Lau Introduces New Summer Camp Class: Think Like a Designer
Each summer, the Visual Arts Center of Richmond offers ArtVenture, a summer camp program for kids between the ages of 5 and 14. In 2017, Justin Lau was a superstar volunteer, and this summer, he's back to teach a brand-new class called Think Like a Designer.
Lau is back in his hometown of Richmond after wrapping up his last year at Virginia Tech, where he studied industrial design. He grew up taking art classes and his collegiate studies gave him experience in product design, graphic design, motion design, animation, illustration and more.
"I got familiar with VisArts' space last summer and I'm looking forward to being back this summer as a teacher," he said. "It's a great way to spend the summer after graduating."
VisArts Education Manager Tesni Stephen encouraged Lau to make the leap from volunteer to teacher.
Think Like a Designer is a class that gives kids a great foundation for all types of design.."It's really a class about design thinking," he said. Lau will guide students through the design process, starting with basic shapes. Next, campers will follow Lau outside to gather inspiration from nature, examining objects like pine cones and leaves.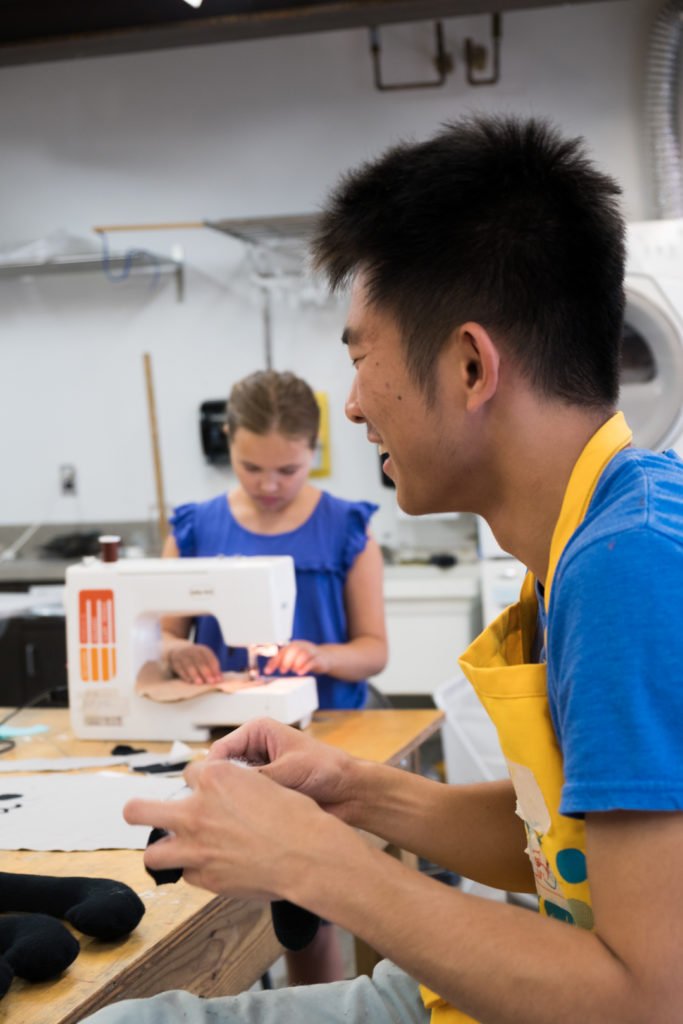 "From there, we'll start building forms using simple shapes, patterns and geometry," Lau said.
Over the course of the weeklong class, students will create animals, cars or other objects that interest them. Lau also plans to have kidswork together to build something on a larger scale. "I'm thinking we might build a giant robot together," he said.
Think Like a Designer will be offered three times during VisArts' 2018 ArtVenture schedule. The class is open to 11 and 12-year-olds during the weeks of June 18 and July 2. Lau will also teach the class to 13 and 14-year-olds during the week of June 25.
For more information about other ArtVenture Summer Camp workshops at VisArts, visit the center's website or pick up a print catalog at the front desk.