Erika Carter, Author of Lucky You, to Teach VisArts' Yearlong Novel Writing Class
Finding the courage to write a novel isn't easy, but the Visual Arts Center of Richmond is giving local writers the perfect chance to put pen to paper.
VisArts' yearlong novel writing class kicks off again this January, giving students the chance to spend an entire year learning from and workshopping their writing with award-winning novelist, Erika Carter.
Carter is the author of Lucky You, an NPR Best Book of 2017. She earned an MFA in creative writing at the University of Arkansas, where she also taught creative writing and was the 2010 Walton Fellow in Fiction.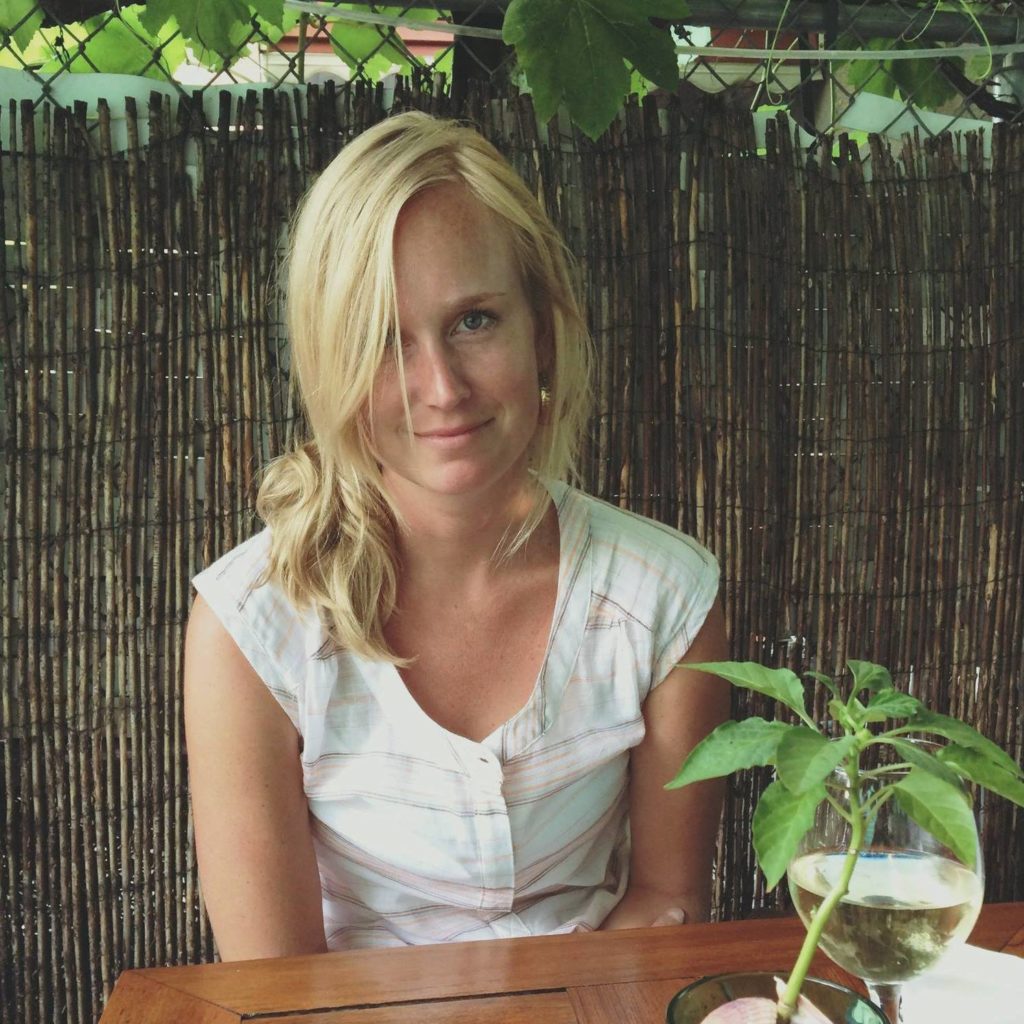 These days, Carter is living in Richmond and at work on her second novel.
"I was born and raised in Richmond, moved away, came back, and settled again," she said. "I'm a Richmond girl."
Carter's writing career started early. "I've always loved to read. I've always needed to write—which is hard to explain—except to say that escaping in fiction, with its universal truths and mysteries, is my way of coping and making sense of life."
Carter graduated from Lynchburg College with a degree in English. During the summer of 2012, she started the long, complicated process of writing a novel. In late 2015, Carter's agent sold her book for publication.
Lucky You appeared on shelves in the spring of 2017. The novel quickly drew praise from NPR and publications such as Elle, Marie-Claire, and O, the Oprah Winfrey Magazine.
"Before Lucky You was published, I doubted whether I had what it took to be a novelist, and I struggled alone," Carter said. "I still have doubts—tons of them! But now I think: I can do this."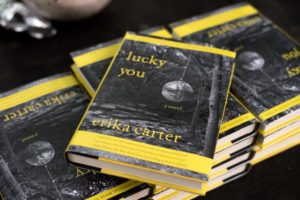 VisArts' novel-writing workshop runs over the course of five sessions—winter, winter mini, spring, summer and fall. Students who register for the workshop commit to enrolling in three 10-week sessions, one 8-week session and one 2-week mini session.  Carter's goal is for everyone in the class to complete a first draft of a novel by the end of 2019, but she knows each student will work at a different pace. She says class time will generally consist of in-class writing exercises, craft talks about the elements of fiction writing and the reading and discussion of drafts.
"Unfortunately, there's no magic formula other than lots of hard work," she said. "So, I will structure the class based on everyone's individual writing needs."
To learn more about Erika Carter's yearlong novel writing class at VisArts, go to visarts.org.