Richmond-Based Artists Lily Cox-Richard and Michael Jevon Demps Present walking with, an Exhibition Rooted in Responses to their Walks Along Richmond's James River
Richmond-based artists Lily Cox-Richard and Michael Jevon Demps forged a connection during walks along the James River and those experiences inspired the artists to create walking with, an exhibition of work that opens in the True F. Luck Gallery at the Visual Arts Center of Richmond on Friday, Nov. 15.
Both artists are professors at Virginia Commonwealth University's School of the Arts. Cox-Richard is a sculptor and Demps is an interdisciplinary artist, musician and DJ. The two became fast friends when they met shortly after Demps moved to Richmond to teach at VCUarts and walks along the James River quickly became an important source of energy for the artists.
"The river is a place that buoys us spiritually and energetically but it's also a place that's very intense and loaded with complicated histories," Cox-Richard said. "All of the violent, complicated, exploitative histories of Richmond are also the histories of the James River."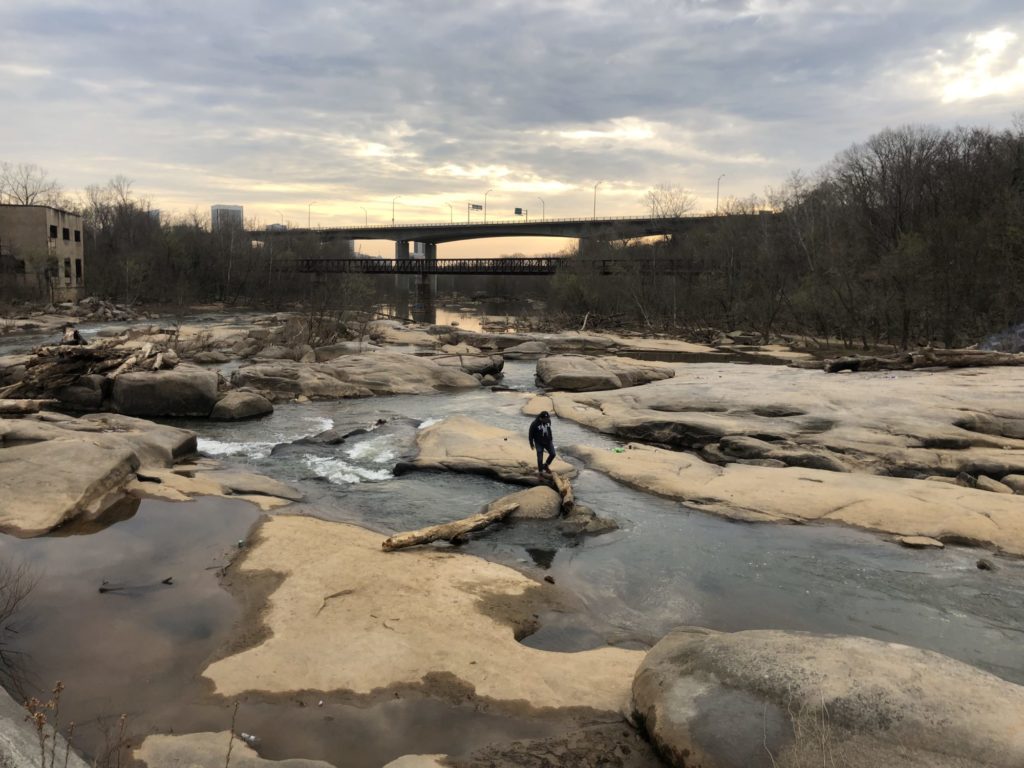 Cox-Richard and Demps said these walks inspired them to think about the passage of time, the history of the James River and their ancestors. The artists said they also spent time meditating on what the river will look like in the future.
"This exhibition is definitely about being present here in Richmond and contending with different histories, intersections and walks of life," Demps said.
The art in walking with was created primarily using organic materials gathered during the artists' walks in Richmond. These materials include river water, stones, riprap (loose stones added to a shoreline to prevent erosion), gravel and clay that the artists dug and refined. The artists also incorporated candle wax, fabric, paper, photographs, digital video recordings and audio recordings, creating a multi-faceted experience for the viewer.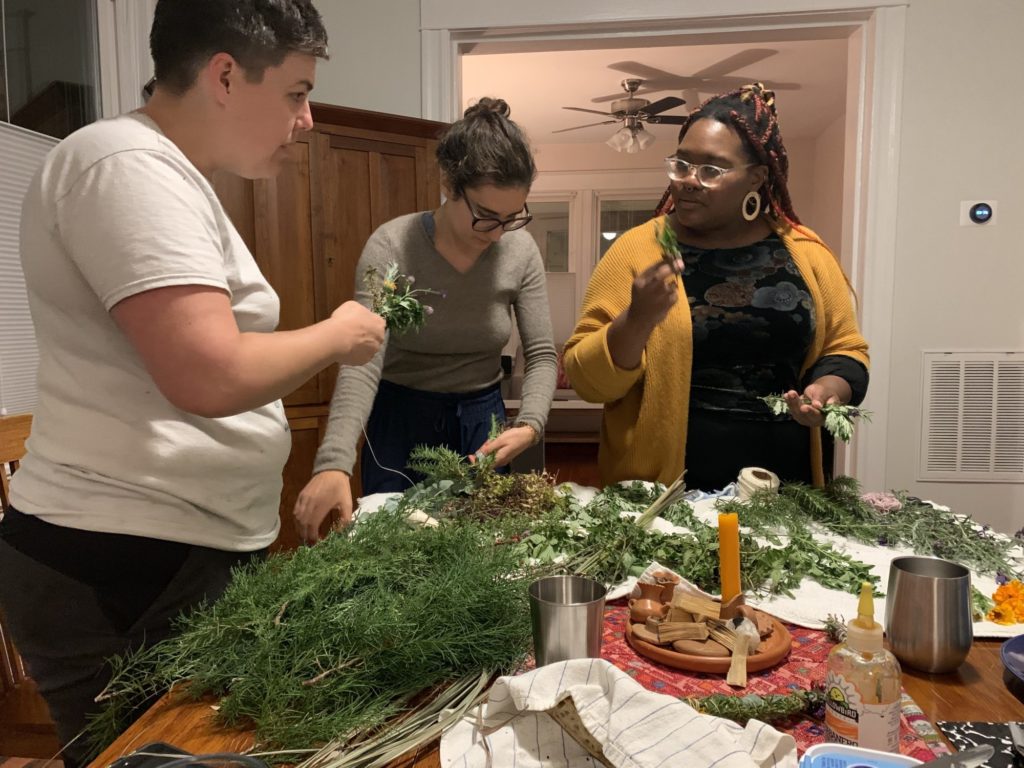 One aspect of walking with is a rock tumbler that uses river water, silt and local clay to smooth and polish gravel and riprap. The artists were drawn to the tumblers as a way to project the future of the river.
"We can approximate what the river is going to do in 30-50 years in about two days," Demps said.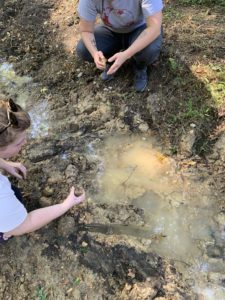 Demps and Cox-Richard developed this exhibition as part of an ongoing project called Library of Radical Returns. The project began as a collaboration between the two artists, but it has evolved to become a space where the artists invite the community to engage and explore with them. In preparation for walking with, Demps and Cox-Richard hosted a community event where participants helped mold clay bits while listening to recordings of the river. These clay bits were fired and will be used to cushion rocks spinning in rock tumblers throughout the exhibition.
Throughout its time on view at VisArts, walking with will shift and change based on engagements and activations hosted in the space. The artists hope that this dynamic exhibition encourages repeat visits to the space and inspires visitors to think more about what it means to be in Richmond.
"Our intention for the viewer is an experience that elicits a sense of wonder, recharge, recuperation and participation," Demps said.
The November 15 opening of walking with will start with a gallery talk at 5:30 p.m. A public reception will follow from 6 to 8 p.m. The exhibition runs through February 2, 2020.