VisArts Announces New Emerging Artist Residency Program
The Visual Arts Center of Richmond is launching a new residency program for emerging artists.  The residency program is funded in part by a grant from the National Endowment for the Arts and makes it possible for VisArts to invite three visual artists, one creative writer and one curator to spend 11 months making new work on site.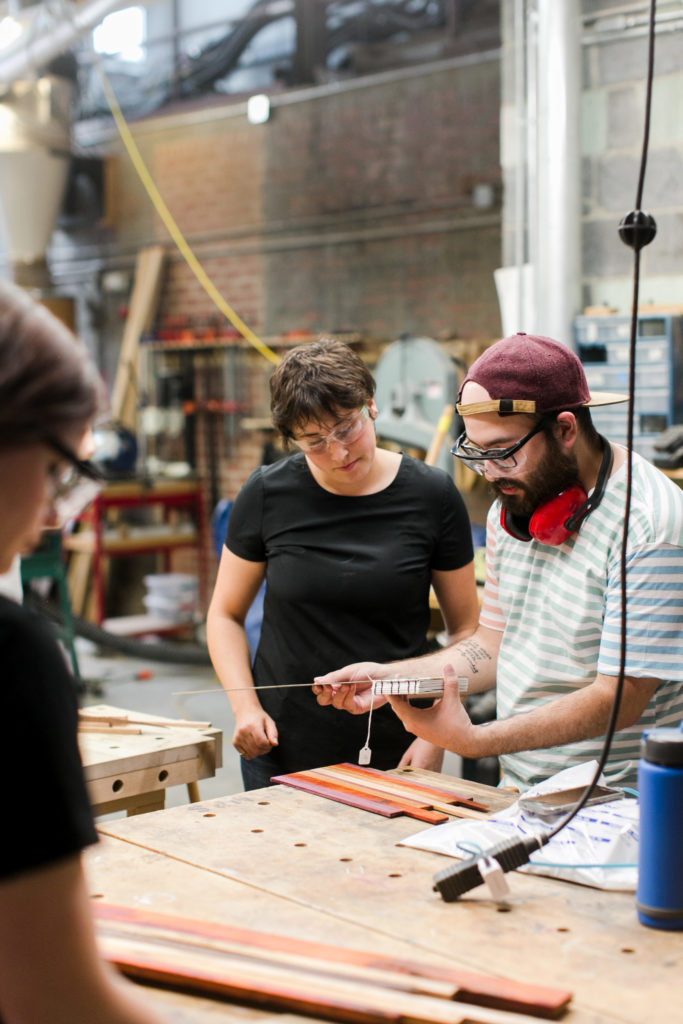 The program is geared at emerging artists who are establishing their careers and need time and space to develop their creative practice. VisArts will provide residents with studio space as well as a $5,000 honorarium and other benefits to enhance their careers.  
"We've envisioned a program like this for years," said Stefanie Fedor, executive director of the Visual Arts Center of Richmond. "It's exciting to see it come to fruition. We'd love to see VisArts and Richmond become a foundation upon which visual artists, writers and curators can build their careers."
The application deadline for the 2019-20 Emerging Artist Residency Program is May 15. All applications will be reviewed by an outside jury, and VisArts anticipates notifying this year's award recipients by June 1. The organization expects to bring all residents on board August 1.  
The residency program is designed to include culminating experiences for each area. Visual artists will contribute work to a group exhibition; the curatorial resident will work under the supervision of Fedor to develop and install a solo exhibition; the creative writing resident will give a public reading. 
The Emerging Artist Residency Program supplements the Quirk+VisArts Artist Residency, which VisArts has run in partnership with Quirk Hotel and Gallery for the last several years. That program, which targets mid-career artists, provides living space at a Quirk-owned and operated property, along with studio space at VisArts and the opportunity to exhibit work at VisArts' True F. Luck Gallery. Recent Quirk+VisArts Artists-in-Residence include Elissa Levy, Trish Tillman, Nate Young and Natasha Bowdoin. 
Artists, writers and curators who are interested in the Visual Arts Center of Richmond's Emerging Artist Residency Program can learn more and apply on VisArts' website.