VisArts Announces Application Deadlines for 2022-23 VisArts Annual Artist Residency Program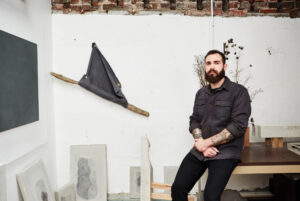 The Annual Artist Residency is open to artists in all stages of their careers. VisArts will prioritize artists who have a demonstrated creative practice and are either emerging in their field or exploring new ideas or media. VisArts welcomes all applicants and prioritizes applications from BIPOC artists and those that come from groups that have been historically underrepresented due to age, disability, sexual orientation, gender, gender identity, or socioeconomic status. VisArts provides residents with a private studio space, a $5,000 honorarium, access to VisArts communal studios and other benefits intended to enhance their creative practice.
The application deadline for the 2022-23 residency program is April 4, 2022. All applications will be reviewed by a jury, and finalists will complete a short virtual interview prior to being offered the residency. All applications are accepted through the VisArts website and there is no fee to apply.
"We are thrilled with the growth and progress of our residency program since it began in 2019," said Stefanie Fedor, executive director of the Visual Arts Center of Richmond. "Our burgeoning residency programs are an important part of our mission and afford artists the unique opportunity for direct involvement with the VisArts community, which reflects the cultural and economic diversity of the Richmond region. Our mission is to support the creative life of all people, and through programs like our Annual Artist Residency, we can support artists at many different points in their careers."
VisArts expects to bring all residents onboard on September 1, 2022. The residency program is designed to include culminating experiences for each area. Visual artists contribute work to a group exhibition and the creative writing resident showcases finished work created during the residency through community programming or public reading.
Artists and writers who are interested in the VisArts Artist Residency Program can 
learn more and apply
 on VisArts' website.