ONSITE: Pinch Pot Clay Candle
Learning the historical methods of making pottery. Starting from a ball of clay and ending with a beautifully formed and decorated pinch pot, you will learn the history and fundamentals of working with clay. You will make a vessel (or more) that you will decorate with a variety of colors, textures and illustrations. At the completion of the class you will walk away with a refillable candle that will definitely be the talk of your next dinner party. Best of all, you will learn about a special type of eco-friendly pearled candle wax that requires no melting and is safe to keep around young children and pets!
Special Notes
Please come to the workshop with a few surface decoration inspirations that could help guide your design process. Can be through digital or printed images, drawings, natural phenomena. Examples: Flowers, patterns like checkerboards or zebra stripes, the shape of a river, etc.

This class includes all clay needed. Students will pick up their finished pieces at a later date.

This is an On-site course. Students must follow current CDC + VDH guidance outlined on our website: visarts.org

This instructor speaks Spanish, but the class is held in English.

Classes are confirmed one week prior to the start date. In order to help us confirm classes, please register as early as possible.



About the Instructor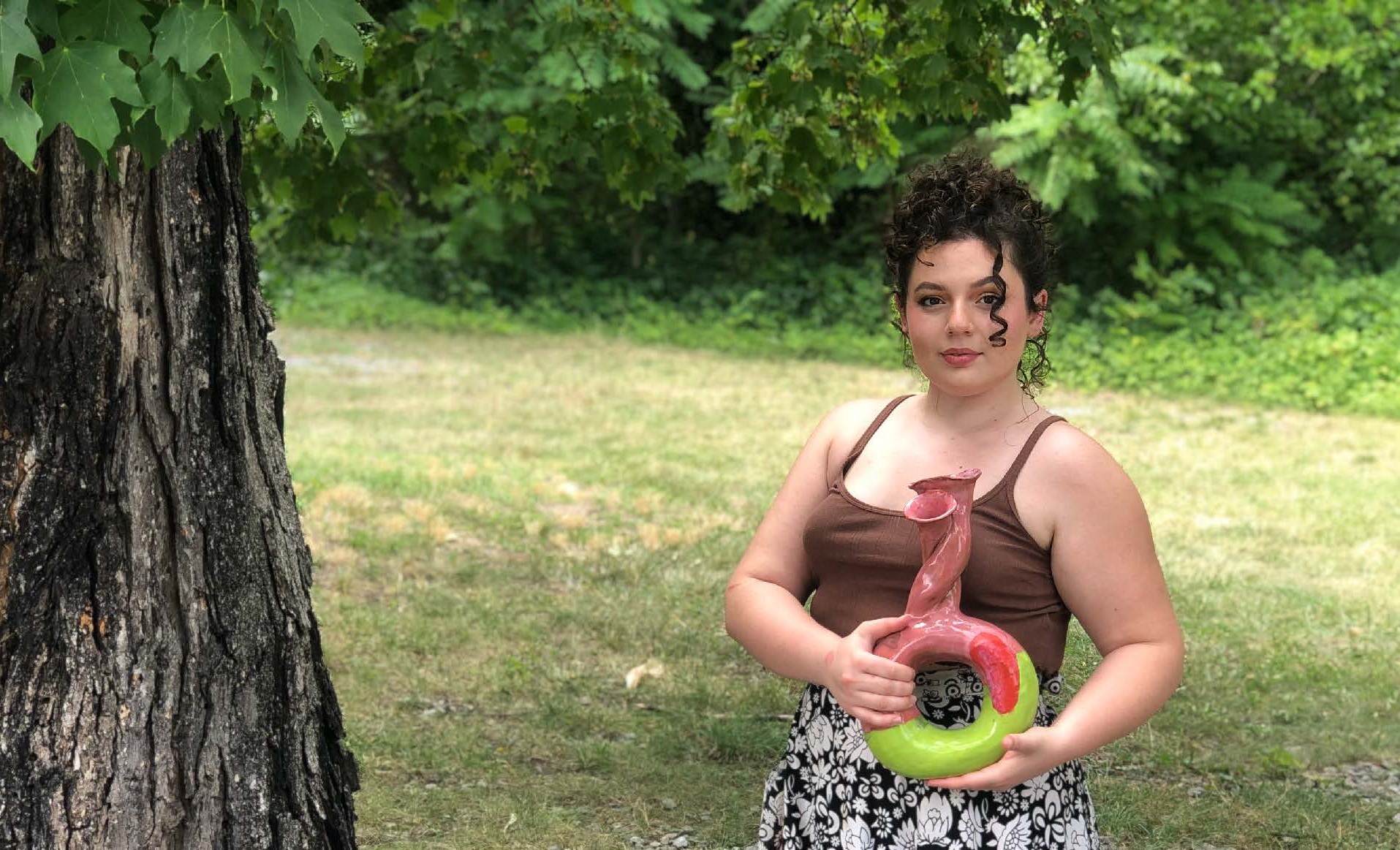 Claudia Meyer
Claudia is an artist and object-maker living and working in Richmond, VA primarily working in clay and paper media. She graduated from Virginia Commonwealth University with a BFA in Sculpture + Extended Media in 2020. Her handbuilt works in clay, although they are made of hardened earth, feel soft to the touch. Their colors are as jovial and earthly as bursting laughter. These objects emit energy through their whimsical forms and patterns. She learns from the way that the moon and the trees wave to each other and the deep knowledge rooted in the earth and our bodies.
Through her teaching, she aims to democratize the classroom space, leveling the student/teacher relationship to one of reciprocity rather than authority. Her students learn just as much from the world around them as they do from each other. In her classroom, Claudia exists as a guide for her creative students' journeys and she endeavors to teach her students limitlessness in their creative pursuits.
Instagram: @ paloma.claudi
See More Classes By Instructor
Back to Classes