ONSITE: Giant Drawing + Painting (Ages 6-8)
Experience the joy of drawing and painting on giant surfaces. We will paint and draw on large pieces of paper, fabric, and cardboard while exploring the connection between our minds and bodies. We will gain inspiration by learning about the techniques used by artists who work large scale like Henri Mattise, Fiona Rae, Julie Mehretu and Heather Hansen. We'll also explore cumulative mark making and working in layers while we experiment with color, texture, patterns, lines and shapes. We'll work to create our giant finished pieces that might depict motion, imaginary cities,emotional landscapes, and more!
Special Notes
Due to a set of stairs, this classroom is not wheelchair accessible.

You may add extended day to this class for a $55 fee and pick your child up before 5:30pm. This is an ONSITE course. Students are expected to adhere to our COVID-19 policies. For more info please visit visarts.org.

Classes are confirmed one week prior to the start date. In order to help us confirm classes, please register as early as possible.

About the Instructor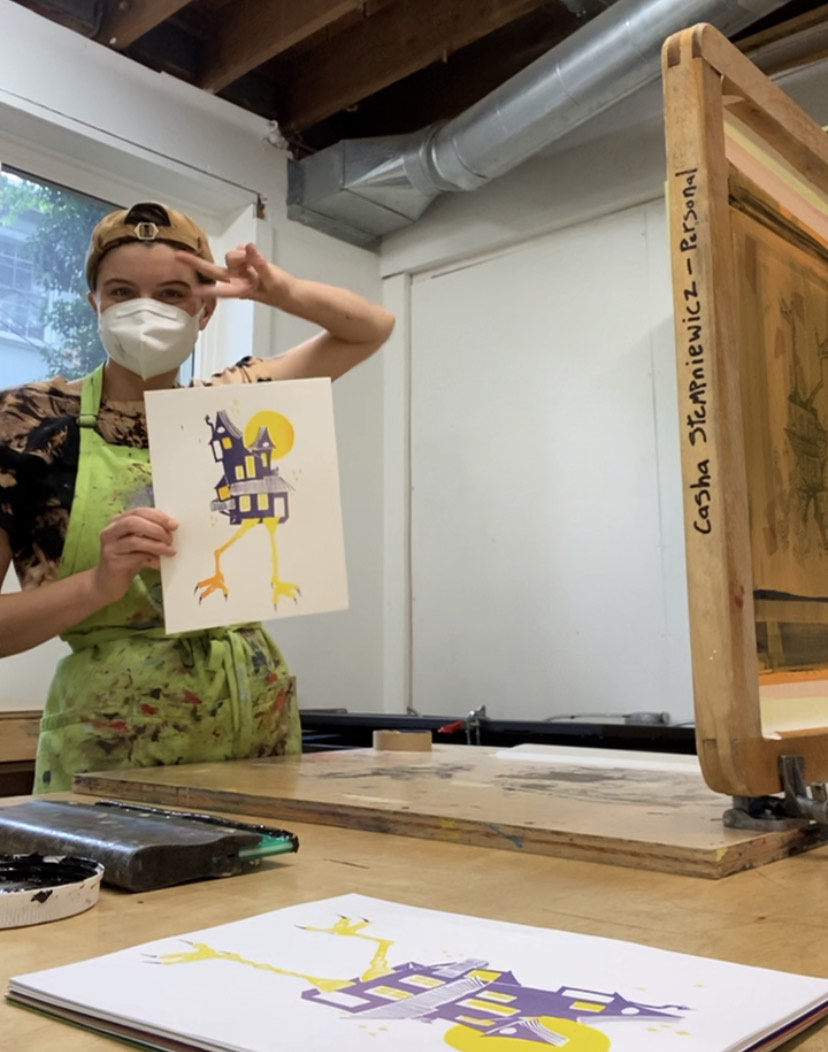 Casha Stempniewicz
Casha Stempniewicz is an artist and educator based in RVA. They graduated from VCUarts in 2017 with a double BFA in Art Education and Painting + Printmaking. Their studio art practice resides in the blended world of drawing, painting, printmaking, and collage. Casha believes making art is an essential human experience. As a teacher, Casha encourages their students to quiet their self-doubts, to trust in their senses, to experiment, and to connect with their bodies and minds through hands on experiences. Since Casha's teaching and artmaking practices inform and enhance each other, it makes sense for them to teach and create in the same space. Casha found this space in the Visual Arts Center of Richmond where they first became involved as a Printmaking Studio Monitor in 2019. Since then, Casha has been teaching through Vis Arts programs such as Artventure, Art After School, Art League, Second Fridays, and Engage Workshops.
See More Classes By Instructor
Back to Classes