ONSITE: Ideas + Their Containers: Beginning Sculpture
This beginners' workshop will focus on contemporary sculpture practices, creative process and technical development. The class will introduce you to safe and appropriate machine and hand tool usage in the woodshop alongside beginner mold-making techniques. Students will learn traditional and alternative processes for making functional and sculptural hybrid objects: objects that present or perform unlikely combinations.
Special Notes
Wear comfortable clothes which can get dirty and wear close-toed shoes. Boots or sneakers are fine. Long pants are preferable. Do not wear loose or baggy clothing and tie back long hair. No dangly jewelry! Please note that most of the class will operate in a woodshop, so you can expect to get sweaty and dusty. Making sculptures is fun but also hard work! Students must follow safety rules to be safe and have a good time in the woodshop. Missing class and tardiness can result in setbacks due to missed instruction, technical information, and feedback. Please note, outside of the supply fee, students are anticipated to purchase an estimated $8-$30 worth of supplies of their own choice during the workshop. Instructor will go over this on the first day.

This instructor speaks English and Vietnamese, but the class is held in English.

Classes are confirmed one week prior to the start date. In order to help us confirm classes, please register as early as possible.

Students must follow current Covid-19 protocols, as outlined by our website. For more info visit visarts.org. This is an On-site course. On-site courses do not come with studio access outside of class time. Paid open studio access is available through our Studio Access Program: if interested please visit visarts.org.



About the Instructor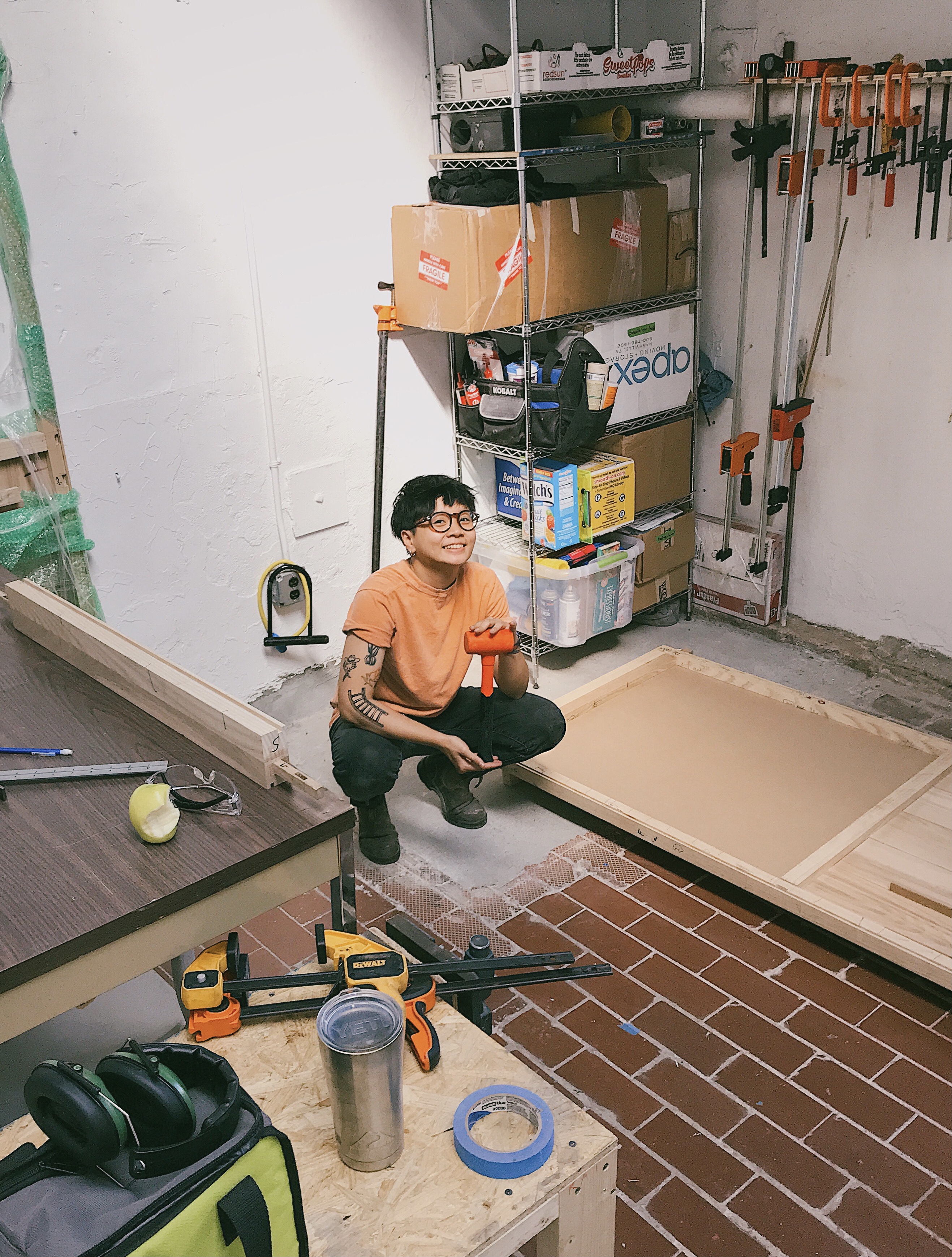 Hien Kat Nguyen
Hien Kat Nguyen is an artist and fabricator based in Richmond, VA. They were born and raised in Saigon, Vietnam. Nguyen's work often includes the research of Vietnamese folklore, interactive installations, and game-like sculptures. They are currently the Annual Resident at VisArts. They received their Bachelor of Fine Arts in Sculpture + Extended Media from Virginia Commonwealth University in 2022. Nguyen was awarded the Windgate-Lamar Fellowship in Sculpture from the Center for Craft and the Undergraduate Fellowship from The Virginia Museum of Fine Arts.
Website: https://hiennguyen.studio
See More Classes By Instructor
Back to Classes