ONSITE: The Sonnet
The word "sonnet" comes from the Italian "sonetto," meaning "little song." Like music, many sonnets deal with matters of the heart. But this form can also push the envelope and play with language in unexpected and surprising ways. In this workshop, we'll dig deep into the form and structure of the sonnet. We'll read examples of historical and contemporary poems written in this form, and we'll try our hand at writing some sonnets of our own—including traditional sonnets that follow the rules and experimental ones that push back against traditions of the form.
Special Notes
Class time will consist of shared readings, writing exercises, and discussion, with opportunities to share our creative work. Some of the workshop time may be spent on revision, but students who wish to produce polished drafts should expect to continue working beyond the workshop. Prior experience with creative writing and/or poetry is recommended. All materials will be provided. Some students may wish to bring a notebook and a favorite writing instrument. The workshop will include a break for lunch. (Students are welcome to bring a lunch, purchase a meal at a nearby restaurant, or continue working independently during the lunch break.)




This is an ONSITE course. All onsite students are required to be vaccinated against COVID-19. Students are expected to adhere to our COVID-19 policies. Onsite courses do not come with studio access outside of class time. Paid open studio access is available through our Studio Access Program. For more info please visit visarts.org.


Classes are confirmed one week prior to the start date. In order to help us confirm classes, please register as early as possible.
About the Instructor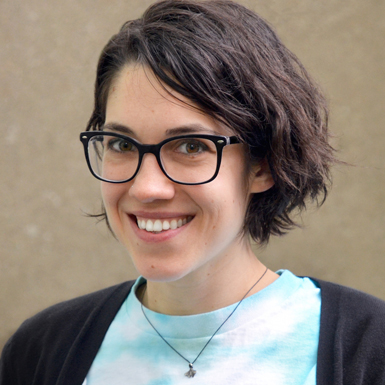 Lauren Miner
Lauren Miner is a graduate of Virginia Commonwealth University, where she earned an MFA in creative writing (concentrating in poetry) and an MA in English (writing her thesis about descriptions of photographs in the poems of Larry Levis). She's led creative-writing workshops at VCU, the UVa Young Writers' Workshop, and elsewhere. Her creative interests include poetry, nonfiction, photography (both analog and digital), and comics. She currently serves as an assistant poetry editor at Four Way Review, and she is the Artist-in-Residence for the James River Park System.
See More Classes By Instructor
Back to Classes