ONSITE: Writing Poetry Through a Buddhist Lens (Only offered once a year!)
Learn about different facets of Buddhism including Zen and Pure Land Buddhism and explore poets from ancient to modern times that wrote poetry heavily influenced by the questions Buddhism asks. We'll spend class time writing from prompts that ask you to examine the world around you from the philosophies discussed in class. We'll also spend one class meeting with a writer who spent time as a fledgling nun in a Zen Buddhist monastery who will discuss how her time and study influenced her soon to be published book of poems. Expect to leave this class with at least one workshopped poem, and a few more drafts from prompts given in class. This generative workshop will be collaborative with a focus on listening and the vulnerability of quieting down and tuning in. Like a pod, we will move through each other's words and work, so that together we can find new places to write from and to. Plan to bring a few lines or a whole poem of your own or someone else's to the first class that captures the natural world in some way. We'll move together towards poems that put us in community with the natural world and with each other.
Special Notes
Students are required to bring a writing utensil and some form of paper to class. Students can also bring a laptop or tablet if desired. Class time will focus on discussion of shared readings and our creative process. We will try to make time for writing exercises during class time, but students who wish to produce completed drafts should expect to continue writing outside of scheduled class time. Students may want to plan for additional reading outside of class time, but it will not be a requirement. All materials will be provided, but some students may choose to bring a notebook or favorite writing instrument.

This instructor speaks Japanese, but class will be held in English.

Classes are confirmed one week prior to the start date. In order to help us confirm classes, please register as early as possible.

This is an On-site course. Students must follow current Covid-19 protocols, as outlined on our website. For more info visit visarts.org. On-site courses do not come with studio access outside of class time. Paid open studio access is available through our Studio Access Program: if interested please visit visarts.org.

About the Instructor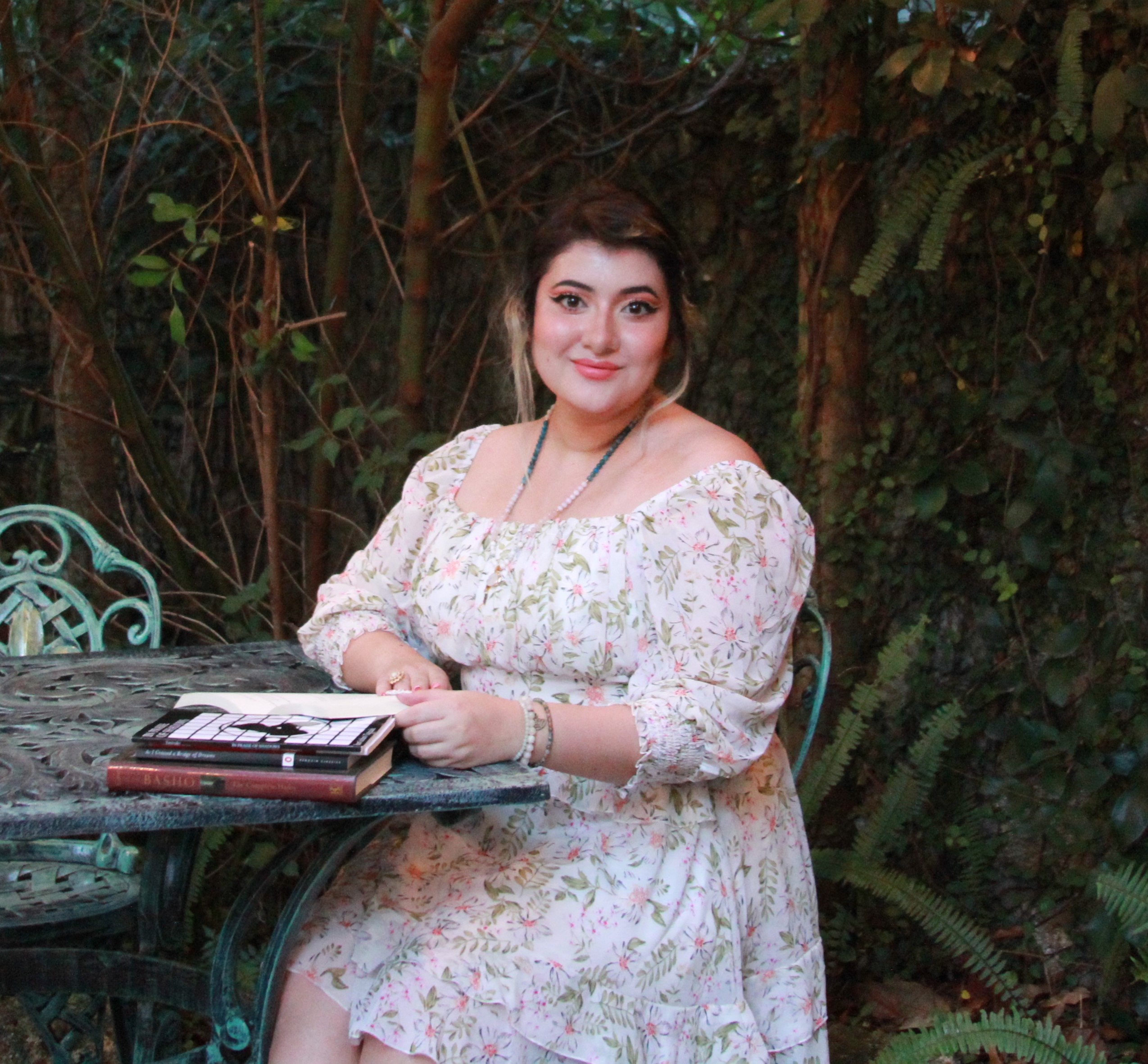 Emily Okamoto-Green
Emily Okamoto-Green is a half-Japanese essayist, poet, and animal lover. Originally from Shizuoka-ken, Japan's green tea capital, her family relocated to Richmond, VA in 1998. A 2018 Graduate of George Mason University's Honors and English Honors College, she graduated from GMU again in 2021 with her MFA in Poetry. Her accolades include the Virginia Downs Poetry Award, the Joseph Lohman III Poetry Prize, The Alan Cheuse International Writers Center 2020 fellowship, YesPoetry Magazine's Poet of the Month, and inaugural winner of the Berkey Essay Contest. Her life highlights include Arthur Sze once saying her poem had a sense of wonder, bowing on stage at Carnegie Hall as a teenaged poet, and any time a cat or dog has come up to her without her first initiating the interaction. Emily tries to spend as much time as possible with her feet in the Atlantic or dreaming of them in the Pacific once more. She currently serves as the Writer in Residence for the Visual Arts Center of Richmond.
Instagram: @emi.dori
See More Classes By Instructor
Back to Classes