About the Instructor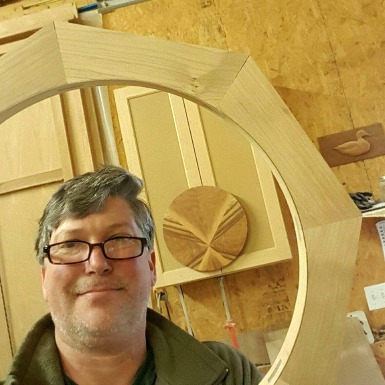 David Bohnhoff
My work has evolved from my past experiences working in cabinet and
boatbuilding shops. I have always been drawn to bent wood, sawn
curves and circles and looked for these things to do while seeking
employment in the woodworking trades. Strengthening and honing my
skills as a craftsman for over 25 years, I opened my studio in 2007 to
explore my own design aesthetics.
I design and build unique furniture with Danish modern and nautical
elements found throughout my growing body of work. From the
sweeping curves of a chair or bench to the simple clean lines of a
cabinet, I want my work to be noticed for its character and functionality.
The scale of furniture allows me to explore different forms and
techniques I have learned over the years from the various shops. Most
recently I have been incorporating design elements of steam bent
wood. Finding new challenges in grain selection, jig building and
steaming times, helps me keep myself fascinated with creating and
sharing new work.
Website: www.bohnhoffurniture.com
Instructor Website
This instructor does not have any current classes scheduled. Check back later!