|
|
Current Studio Access Residents
Current Studio Access Residents
The Visual Arts Center of Richmond's Studio Access Residency is designed to support emerging and established visual artists as they develop new ideas and to foster artistic exploration by providing free access to VisArts' 17 communal studio spaces.
---
Sarah Briland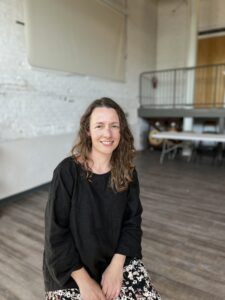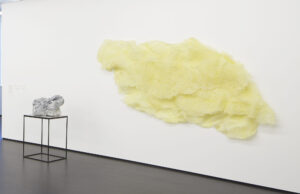 A native of West Virginia, Sarah Briland grew up near the state's coal mining industry and later worked in geology at the University of Kentucky. She received an M.F.A. from Virginia Commonwealth University and a B.F.A. from Washington University in St. Louis where she was the Conway Scholar. Her work has been exhibited nationally, including at the KMAC Museum in Louisville, KY, the University of the Arts in Philadelphia, PA, and Urban Glass, in Brooklyn, NY. In 2018, Briland was awarded the Irvin Borowsky International Prize in Glass Arts and her work was included in the landmark exhibition New Glass Now at the Corning Museum of Glass in 2019-20. She has been an artist-in-residence at Pilchuck Glass School, Haystack Mountain School of Crafts, and the Corning Museum of Glass. Briland lives and works in Richmond, Virginia.
http://www.sbriland.com/
---
WonJung Choi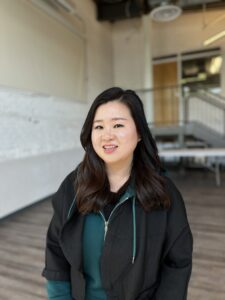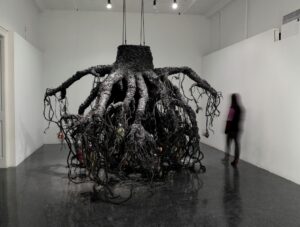 WonJung Choi was born and raised in Seoul, Korea and currently lives and teaches in Richmond, Virginia. Choi has investigated the process of mutation and evolution undertaken by diverse organisms in order to adapt to their current surroundings. Choi received her MFA in Fine Arts from the School of Visual Arts in New York and her BFA and MFA in Sculpture from Hong-Ik University in Seoul, Korea. She has been awarded residencies at the Museum of Arts and Design, Artists Alliance Inc. (AAI) in New York and a fellowship at Vermont Studio Center. Her works have been exhibited nationally and internationally at venues such as Wave Hill (New York), Bloomberg NYC, Real Art Ways (CT), Gwangju Museum of Art (Korea), Newhouse Center for Contemporary Art (New York), Cuchifritos (New York), Mixed Green Gallery (New York), Spacecottonseed (Singapore), Islip Museum (New York), Creative Art Workshop (CT), Art Place (Seoul), H.PFrance gallery (Tokyo), ARARIO Gallery (Korea) and Ras Al Ain Galley (Jordan). Her works are in the collections at Samsung(Korea), Swarovski (USA) and ARCHEUS (UK).
www.wonjungchoi.com
@studio_wonjungchoi
---
Amber Dawn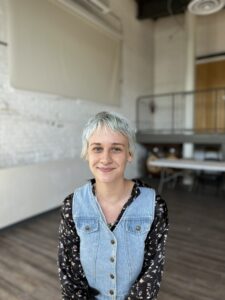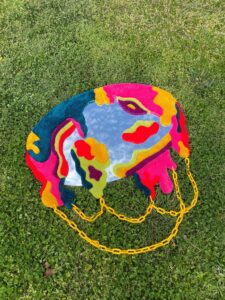 Amber Dawn is a multidisciplinary artist based in Richmond, VA. In 2019, They received a BFA in Photography and Film from Virginia Commonwealth University and have since been working in the film industry as a set dresser. Their experience on film sets, their post-pandemic practice of illustrating their relationship with isolation, love and mental health through surreal dreamscapes, and their interest in home curation became the foundation for their project MadeSoftly. Made Softly explores rug tufting and the function of art in our homes, how certain shapes, colors and textures affect our mood and our relationship with the space around us.
@made.softly
www.Madesoftly.com
---
Duke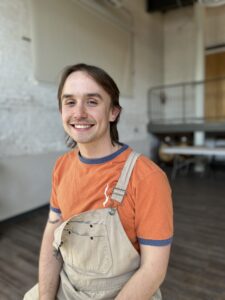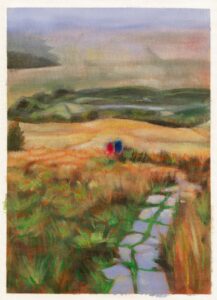 Duke is a painter and illustrator with a passion for landscape and figure-focused work. He is a Richmond local and a graduate of VCU, where he earned his BFA in Communication Arts. He currently works as a freelance visual designer and commission artist. His work explores nature, identity, and the causes and effects of escapism. Memory and fantasy are common themes in his work, and he's excited to incorporate those into ceramics.
dukeartz.squarespace.com
@dookington
---
Emily Gannon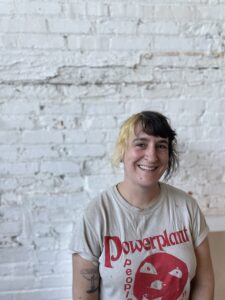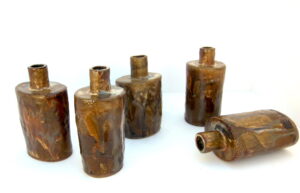 Emily Gannon is a multi-disciplinary artist currently living in Philadelphia, PA. Gannon received her BFA from Alfred University in 2007, with an emphasis on printmaking and installation. That experience led her to Richmond, VA, where she focused on printmaking and was co-founder of Studio Two Three. Her material practice has since shifted into ceramics; she has worked and interned at The Clay Studio and Black Hound Clay Studio in Philadelphia for the past several years. In her own words: "I see my work in clay as an extension of my background in printmaking and illustration. I obsess over surface; messy, expressive glazes, winding texts, intricate drawings etched into the clay. My hope is that the objects are held and explored, and the viewer gets as much joy from their investigation as I do making them."
www.emgannon.com
@Marge Ceramics
---
Larissa Garcia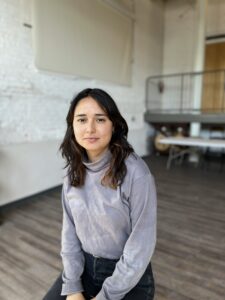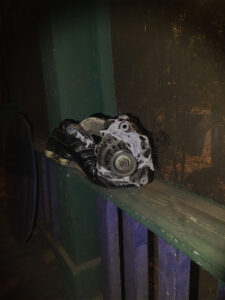 Larissa Garcia is an interdisciplinary installation artist working in sculpture, video, and writing. These mediums often embody non-linear timelines and speculative fiction focusing on the mythical subject through allegory, set design inworld-building cinema, and sentient matter. Larissa creates critical spaces to examine and reflect our contemporary moments by intersecting historical, literary, cinematic, and spiritual narratives through a comparative and ethnographic approach. Synthesizing materials and lore lead to a broader understanding and representation of fragility, disorder, and displacement. Larissa received a BFA from Columbus College of Art & Design in 2017 and an MFA from Virginia Commonwealth University in 2021.
www.larissagarcia.org
@larmagar
---
Amy Hyman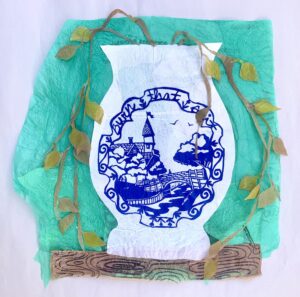 Amy Hyman is an artist from Charleston, SC. They received their BFA in Studio Art and Art History from the College of Charleston in 2019 and recently moved to Richmond just last year. They are a multi-media artist working in both traditional mediums, like oil paint and ink, as well as second-hand and reclaimed materials such as found objects and soft plastics. Their recent practice explores memory. Specifically, it focuses on the importance that physical and visual cues like heirlooms and photographs hold on recollecting, connecting, and finding meaning in the past within a southern queer context.
www.amyhhart.com
@amyhhar
---
Chris Jeter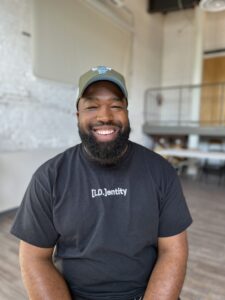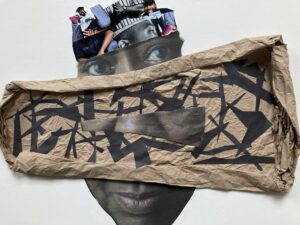 CHRIS JETER, also known as [i.D.]-intelligent design, is an artist focused on promoting wellness through creative expression and mindfulness practices. His art is a blend of the two and serves as an offering of observations of the world and of himself. [i.D.]'s observations are rooted in his commitment to spirituality, mindfulness, wisdom, lifelong learning, and freedom.
@id_jeter
---
Joy McMillian (she/her)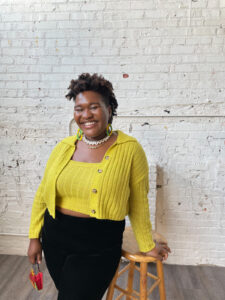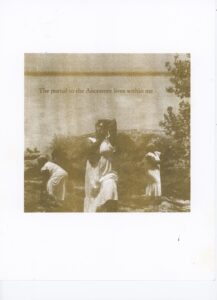 Joy McMillian is a multidisciplinary artist born and raised on stolen Powhatan land, now known as Richmond, Virginia. In 2019, she completed her BFA in Sculpture + Extended Media from Virginia Commonwealth University. Joy works in collaboration with land and its most honorable Indigenous and African Ancestors. In her practice, she is actively decolonizing and reclaiming her connection to her Ancestors and lost practices. Joy gathers and processes clay with intention and ritual from charged locations along the James River. Using sound recordings, videos, writings, foraged and found materials, Joy documents untangling the web of her experiences as a Black woman raised in the South. Joy is on a journey to heal and empower herself, her community and energetically heal those who came before her. Through performance, movement, prayer, riso printing, and sculpture, Joy explores what it means to surrender, transform, transcend, weave together the realms, and go back and fetch what is meant to be found.
---
Hope Morgan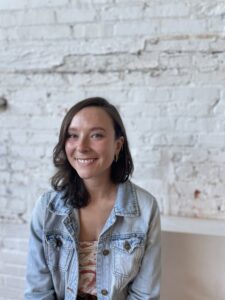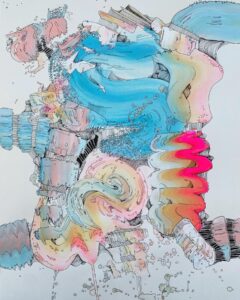 Hope Morgan is an abstract painter based in Richmond, Virginia. Her practice is driven by the beauty of contained forms, how they exist in the natural world, and how we respond to them. Her pieces tell a story of meditative problem-solving through color, shape, and line. Her primary mediums are acrylic paint and ink. Hope earned her BFA from Longwood University in 2016 before returning to her hometown of Richmond to pursue teaching and painting.
www.hope-morgan.org
@hopem0rgan
---
Amuri Morris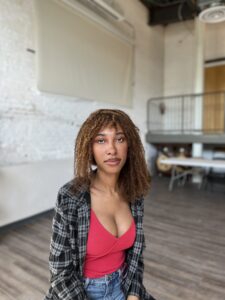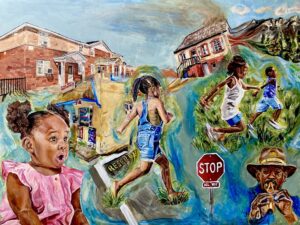 Amuri Morris is a student and artist based in Richmond, VA. She is currently studying painting and printmaking as well as business at Virginia Commonwealth University. Prior to this, she studied art at the Center for the Arts at Henrico High School. Throughout the years she has acquired several artistic accolades. She aims to promote diversity in the art canon, specifically focusing on the black experience. One of her goals is to promote community engagement in the arts and better the community with her talent. www.murisart.com
@miss.muri
---
Kevel Ozo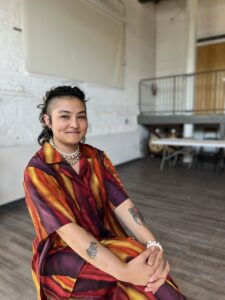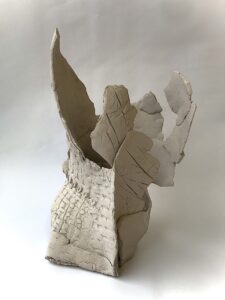 Kevel Ozo received their BFA in studio art from the College of William & Mary in 2020. they are presently a Richmond-based artist with an iron in many different fires. Their work is centered around primal human connections and exploring how to translate those universal feelings into tangible sculptures and images. Heavily inspired by folk and outsider art, Kevel makes use of nontraditional, recycled, and second-hand materials in order to challenge financial, mental, and social barriers to accessing art. When they're not in the studio, Kevel is constantly looking; looking for a good time with loved ones, looking at interesting bugs that cross their path, and looking for ways to stay kind and hopeful.
jfelty.myportfolio.com
---
Irene Piazza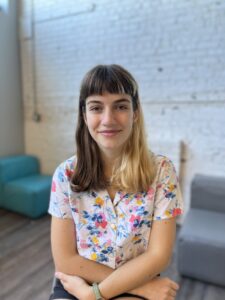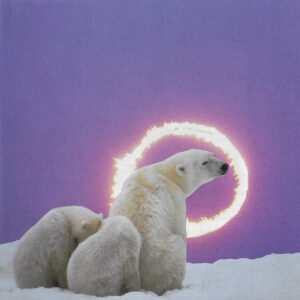 Irene (e-reh-neh) Piazza is a collage artist and storyteller living in Florence, Italy and Richmond, VA. She earned a BFA in Kinetic Imaging with a minor in art history from Virginia Commonwealth University. Her art practice ranges from documentary filmmaking and animation to collages, illustrations, interactive installations and performances. Her work explores concepts of environmentalism, feminism, and romanticism through interactive storytelling. In her performances, Piazza enjoys questioning the limits of her own self and proving how, in the digital era, the body is just a physical extension of an infinite layer of personas. www.irenepiazza.com
@highfructosecornsirep
---
Mel Renea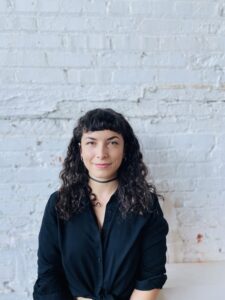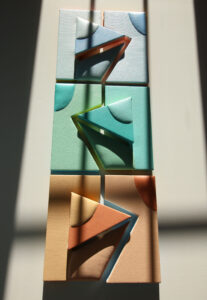 Mel Renea is a cross-disciplinary artist whose current work focuses on merging experimental design and artisan handcraft to enhance livable spaces through visual ecosystems. Her background in fashion and fiber craft, along with experimental research in fabrication methods inspires her current studio practice. Processes such as quilting, painting and natural pigment rendering, sculpting, and fiber craft, are used often. She holds a BFA from Virginia Commonwealth University.
www.melrenea.com
@art_mthr
---
Christine M. Rucker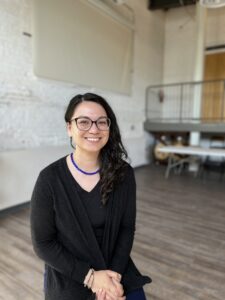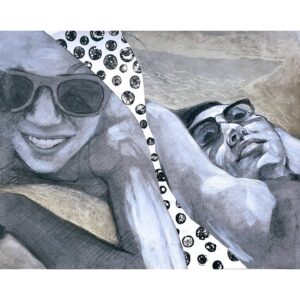 CMR is a collection of art studios and collaborative projects led by Christine M. Rucker, an artist and administrator based in Richmond, VA. She is from Virginia Beach, VA. and obtained her BFA in Painting and Art History from Pratt Institute. Art and creativity are at the core of how Christine connects with people. Her art studio specialties include bookmaking, painting, drawing and printmaking. She has taught at The Muse Writer's Center, Governor's School for the Arts, and the Virginia Museum of Contemporary Art. She ran a collaborative self-publishing non-profit project called QbyQ Press between 2012 to 2017. She has exhibited at galleries in New York City and Virginia. www.cmrartstudios.com
@cmr.art
---
Eleanor Thorp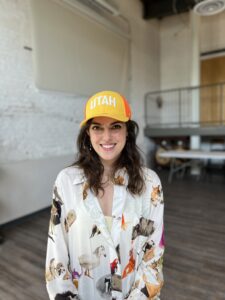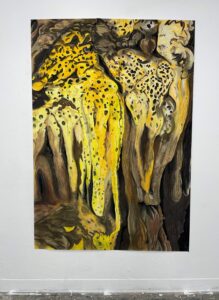 Eleanor is an Iranian-American artist who observes the liveliness of rocks and minerals by animating cherished, extracted, energetic, and exploited natural spaces. Working in primarily pastel she creates large-scale drawings that emulate the qualities of geological matter. Her works oscillate between abstraction and representation to examine the animistic qualities of stones and extraction sites. Her rock drawings contain smaller abstractions and images within; reflecting her subjects' billion-year histories and their rapid violent displacements.
www.eleanormahin.com
@gravelworship