|
|
Current Studio Access Residents
Current Studio Access Residents
The Visual Arts Center of Richmond's Studio Access Residency is designed to support emerging and established visual artists as they develop new ideas and to foster artistic exploration by providing free access to VisArts' 17 communal studio spaces.
---
Aaron Tran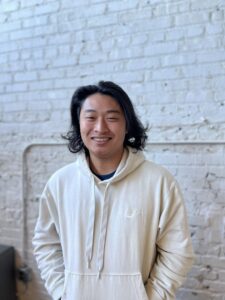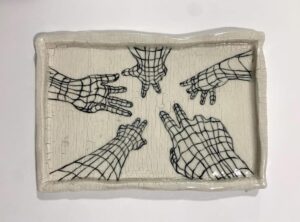 Aaron Tran is a multi-disciplinary Asian
American artist from Virginia. He is currently focusing on painting and printmaking but excited to venture into new waters.
https://www.instagram.com/aarontranart
https://aarontranart.myportfolio.com/
---
Ammity Rose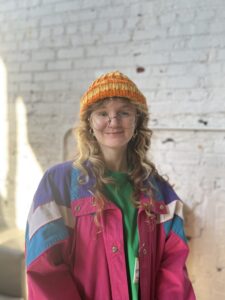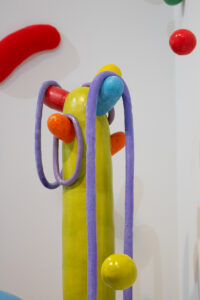 Ammity Rose is an artist from a small town in Arkansas. She got a BFA degree in ceramics from BGSU and has since focused on working with mixed media. Ammity's work focuses on abstracting her own memories into playful installations that serve as a physical representation of the way her mind copes through trauma. Currently, she uses color, clay, and fiber arts to create these arrangements, but hopes to add more mediums in the future.
Instagram: @ammityrose
Website: ammityrose.com
---
Casey Lopez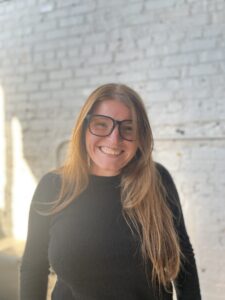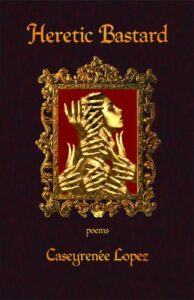 Casey Renée Lopez is the author of the new gods (Bottlecap Press, March 2018 (out of print)), heretic bastard (Clare Songbirds Publishing House, August 2018), and when does our blood become a crucifixion (Ghost City Press, July 2019). Formerly, Casey Renée edited Crab Fat Magazine from 2014-2021 and published poetry and experimental nonfiction by queer and trans folks at Damaged Goods Press from 2015-2022. Now they post food and nature pics and workout selfies @caseyreneelopez on Instagram.
Author website:
https://caseyreneelopez.wordpress.com
---
Destiny Martinez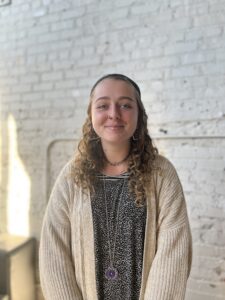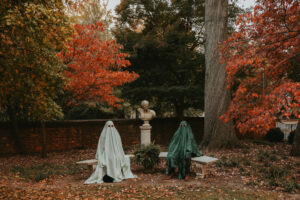 Destiny Martinez is a 24-year-old photographer and filmmaker in Richmond, VA. She supports herself with her business "Ivy and Lace Photography", which is predominantly a wedding photography business. Last year she taught photography at New Kent High School and in 2021 she graduated from Theatre VCU with a degree in theatre with a concentration in stage management.
Instagram : @ivyandlacephoto
---
Eliza Booke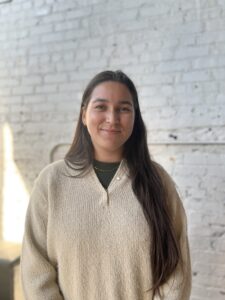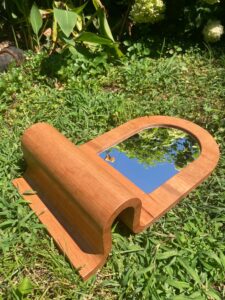 Eliza Booke is a queer multi-media artist whose work focuses on integrating creative design into functional art objects. She holds a BFA in Craft & Material Studies from Virginia Commonwealth University.
---
Hampton Boyer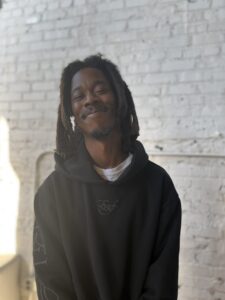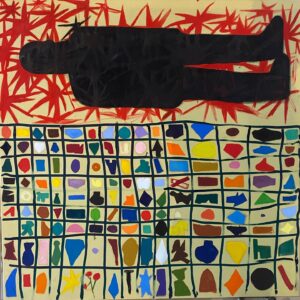 Hampton Boyer B.1988 Hampton Boyer is a African American Visual Artist, working and living in Richmond, Virginia.  Self-taught, His works and practice is ever evolving as he investigates the black body and the environments that enrich and condition. His exhibitions are a continuous effort to establish his voice as a place for the viewer to explore and to find an offering. These offerings have been featured in museums and galleries across the US and abroad.
He began the beginning of his career in Seattle, Wa where he moved after living in Hampton Roads, Virginia for the formative years of his life. There he found his early influences of graphic design and illustration by working at a book store. This lead him to incorporating studio art into his lifestyle.
After moving back to Hampton Roads, Virginia in 2010, Boyer was able to collaborate and form lasting relationships with the community where he grew up. During this time Boyer alongside artist Asa Jackson, and a team of writers, art historians, and creatives formed The CAN Foundation. A non profit arts advocacy group building sustainable careers for the creative class while strengthening communities through the arts.
In 2020, he had his first museum solo exhibition titled "Now That You're Here", at the Virginia Museum of Contemporary Art. Corporations such Warby Parker, Starbucks, and Pharrell Williams' I AM Other sought after Boyer's sense of color and form. This particular amount of exposure and patronage was transformative for Boyer to continue on his path as an artist.
Boyer and his wife Samantha, relocated to Richmond, Virginia in 2022 where he now works in his studio full-time researching and developing new approaches for his subject matter. His most recent solo exhibition "Memory Dances" was shown at OMNI Gallery in London, England.
@hamptonboyer (instagram)
---
HH Hiaason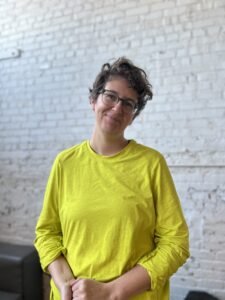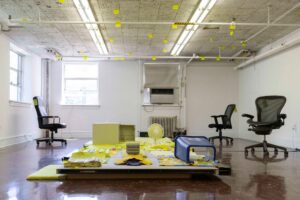 HH Hiaasen is a non-binary, Richmond-based artist whose practice is intentionally difficult to categorize. Informed by institutional training in fiber and graphic design, their work oscillates between textiles, performance, installation and writing. Hiaasen has performed and exhibited at venues including Freie Universität Berlin (Germany), Yale School of Art (New Haven, CT), The Poetry Project (New York, NY), and the Leslie Lohman Museum of Art (New York, NY). Their first art book, published by Press Press in 2019, was collected by the Whitney Museum of Contemporary Art Archives. Hiaasen received their BFA from the Maryland Institute College of Art (2014) and an MFA from Virginia Commonwealth University (2022). They originally hail from Baltimore, MD.
website: www.studio-hh.com
Instagram: @studio.hh
---
Jasper Drilling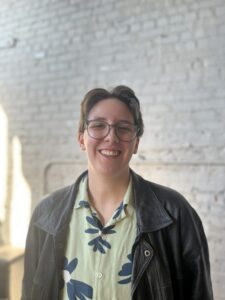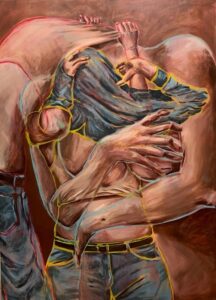 Jasper Drilling is an oil painter who explores the relationship between gender and the body. He uses self-portraits to reflect and react to his experiences growing up queer and trans and coming to terms with his identity. He recently graduated with a BA in Studio Art from the University of Mary Washington, where he was awarded the Emil R. Schnellock Award in painting. He is based in Richmond, Virginia, and has shown work throughout the state, including the Made in VA exhibition at the Virginia Museum of Contemporary Art.
Website: jasperdrilling.com
Instagram: @jasperpaints
---
Levi Steele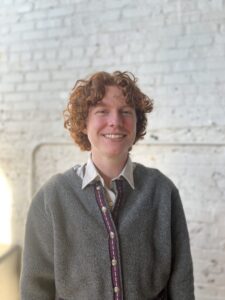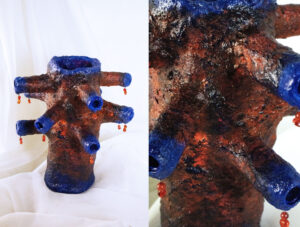 Levi Steele utilizes repurposed materials and queer aesthetics to envision a future through our dystopian present. Collecting trash and discarded objects from our local communities, Steele transmutes the remains into mixed media sculptures, wearables, and textile tapestries. Steele shows sustainability and queerness as one: transforming what is known into what is, re-contextualizing what we have into what we are, is by definition the act of being trans.
---
Marc Charbonier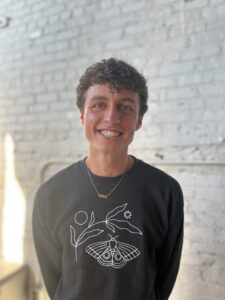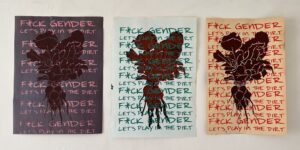 As a genderqueer farmer, Marc Charbonier thinks a lot about how their relationship with nature informs and is informed by their understanding of themself. Feeling most like themself with muddy feet and dirt caked under their painted nails, this understanding is reflected in how they co-create with the earth, both on the farm and in the studio. In their pursuit of trying everything once, Marc has dabbled in a wide range of mediums in classes at VisArts, but is currently focusing on screen printing, stained glass, and woodworking. They look forward to using this residency to hone these skills, combine mediums as much as possible, and build a body of work that focuses on collaboration with nature, playing with gender, and connection with self and others.
---
Michael Mary Kate Duggan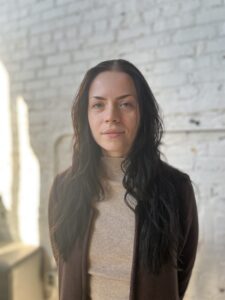 Michael Mary Kate Duggan is a multidisciplinary artist with a focus on printmaking, drawing, and book making. Their work focuses on monsters, world building, game design, and finding their way back home.
Website: https://cargocollective.com/michaelmarykateduggan
---
Rachel Azzinaro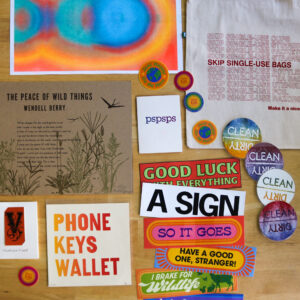 Rachel Azzinaro is a designer, artist, and printmaker living in Richmond, Virginia. Her practice encompasses her deep and multifaceted passion for traditional folk art, history, permaculture, native plants, ancient art, language, biomimicry, and her Ashkenazi Jewish ancestry. Rachel combines these subjects with her love of printmaking and graphic design, and has recently been exploring fiber mediums with storied histories such as quilting and basket weaving. While having spent much of her career in digital graphic design and art education, Rachel started the small business Three to the Em Prints as a way to house her products and projects under one name, and now sells her prints and designs online and in various storefronts in Richmond.
She graduated summa cum laude, with a BFA in Graphic Design and Art History minor from Virginia Commonwealth University and received the Dean's International Research Grant to conduct independent art historical research in and around Mérida, in Yúcatan, Mexico. There, Rachel studied the immersive art and architecture of the ancient Maya, and its inextricable link to their spiritual beliefs while traveling to Mayan ruins, cenotes, and caves.
IG: @razzinaro_art
Website: razzinaro.myportfolio.com and threetotheem.etsy.com
---
Syd Cordoba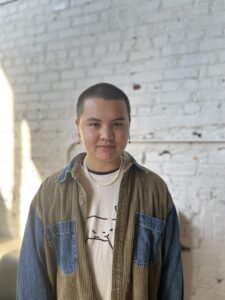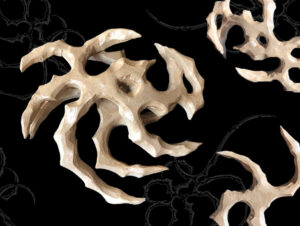 Syd Cordoba, a visionary 2D animator, explores the profound realms of spirituality, identity, and alternate universes through the medium of ornate portals and mystic sigils. This year, Syd has taken a transformative leap into the physical realm, experimenting with air-dry clay and plaster to breathe life into their ethereal creations. Syd's creative journey continues as they aspire to craft gateways to new worlds, unlocking infinite possibilities for all who venture into their enchanting, boundary-pushing creations.
---
Tara Burke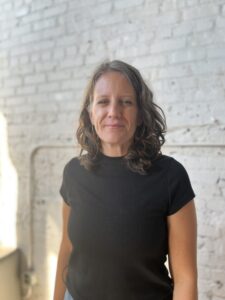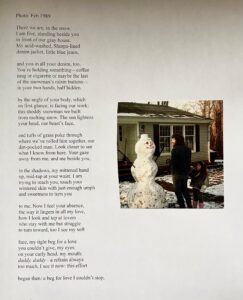 Tara Shea Burke (she/they) is queer poet, a teacher of writing, creativity and critical thinking, and a functional strength guide. She wrote the chapbooks Animal Like Any Other (FLP, 2019) and Let the Body Beg (ELJ, 2014), and has recent poems in Shenandoah Literary, Southern Humanities Review, Khôra, and the anthologies Queer Nature, and Reading Queer. She is an Assistant Professor, teaching first-year multimodal composition and undergraduate poetry workshops at VCU. Tara also teaches poetry here at VisArts, where she takes as many art classes as possible, recently obsessed with dark room photography and textiles. She is a poetry editor, has served on literary boards, judged writing contests, helped administer grants and communicate between foundations and artists, and hustled in restaurants for years, part-time teaching, training in yoga and functional strength, and cobbling together a life in service of art and the body.
Born in Paris, Virginia, Tara has lived and taught across Virginia, New Mexico and Colorado, returning to this green humidity to research home and place narratives using poetry and utilitarian archival practices (like family photo albums) in Appalachia. Her poems explore the queer body in relation to nature—which is everything—with a focus on the houses and places, bodies, and narratives that haunt us, complicating time and form. Often straddling genres, she is learning dark room photography, researching ancestry with historical context, and image manipulation to layer into the poetic practice.
website: www.tarasheaburke.com