|
|
Current Studio Access Residents
Current Studio Access Residents
The Visual Arts Center of Richmond's Studio Access Residency is designed to support emerging and established visual artists as they develop new ideas and to foster artistic exploration by providing free access to VisArts' 17 communal studio spaces.
---
John Chae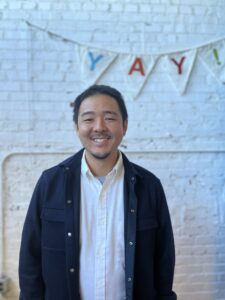 John Hee Taek Chae is an artist whose work investigates how identity is constructed and how identity functions in relation to ideology. He received his MFA in Painting and Printmaking at Virginia Commonwealth University in 2020. He was awarded the David Wurtzel Artist Fellowship and Residency in 2020 and is a 2021 MacDowell Fellow. He was also the Barbara Ritzman Devereux Visiting Artist in 2014 at the University of North Florida and had a solo exhibition at MOCA Jacksonville in 2014. He lives and works in Richmond Virginia, and is an instructor at Old Dominion University.
www.johnheetaekchae.com
@satron_paint
---
Katie Davis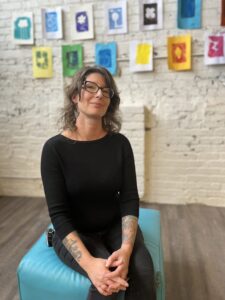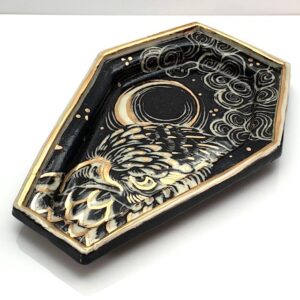 Katie Davis was born in the south and raised on the rocky coast of southern Maine. She currently resides in Richmond, with her husband and young son. Katie has worked as a tattoo artist for over 20 years. She started her tattoo apprenticeship at 17 years old and in 2004, she and her husband opened Salvation Tattoo Gallery. She attended Virginia Commonwealth University while working as an apprentice, and in 2005 received a BFA in Fine Arts with a focus on painting and printmaking.  
 Her work has shown in a number of galleries and has been included in various collections of printed works. In 2022, she was honored to co-curate the multidisciplinary show that combined the work of nearly 50 artists,  a collaboration between ceramicists and tattooers . The show, titled Of Mud and Blood, was presented at the True F Luck Gallery at the Visual Arts Center in Richmond, Va. Her art focuses on common themes expressed and explored throughout modern tattooing, while pulling inspiration from nature and the natural world around her.
www.salvationgallery.com
@katiedavis85 
---
Itzhak Fant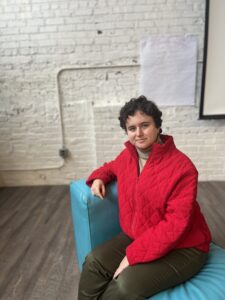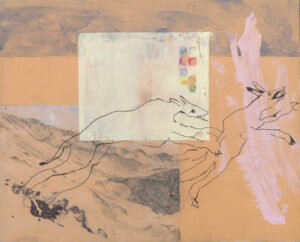 Itzhak Fant is a painter, writer and conservator-in-
training from New York. He is interested in the distance between antiquity and the present day. He thinks people and horses want to be free. http://Itzhak.co  
---
Lari (Larissa) Garcia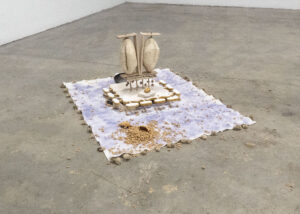 Lari Garcia is an interdisciplinary installation artist working in sculpture, video, and writing. These mediums often embody non-linear timelines and speculative fiction focusing on the mythical subject through allegory, set design in world-building cinema, and sentient matter. Lari creates critical spaces to examine and reflect our contemporary moments by intersecting historical, literary, cinematic, and spiritual narratives through a comparative and ethnographic approach. Synthesizing materials and lore lead to a broader understanding and representation of fragility, disorder, and displacement. Lari received a BFA from Columbus College of Art & Design in 2017 and an MFA from Virginia Commonwealth University in 2021.
larissagarcia.org
@larmagar
---
Menley Hunt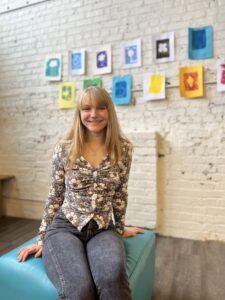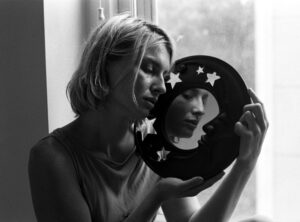 Photographer and Sculptor Menley Hunt originates from South Carolina and currently lives in Richmond, Virginia. Hunt received her B.F.A. from Virginia Commonwealth University with a concentration in Sculpture + Extended Media. Her practice elevates the domestic, values familial connection, and considers the spirituality of objects and place. She is drawn to the physicality of darkroom photo processes and handmade practices, like crochet, that often culminate in installations and performances. Hunt has shown in various local galleries in Richmond and is currently working with the Virginia Museum of Fine Arts Education Department alongside her practice.
https://menleyhuntportfolio.wixsite.com/portfolio
---
Kyle Maurer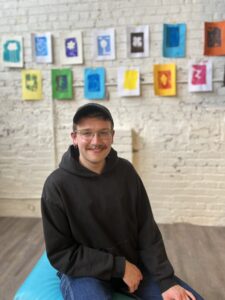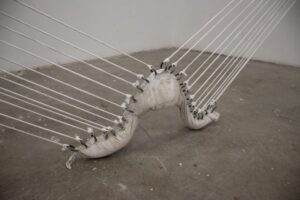 Kyle Maurer is an artist who lives and works in Richmond, VA. Their craft-based practice centers around explorations of how the body responds to the systems that categorize and shape them. They have a BFA in Sculpture and Extended Media and a BA in Art History from Virginia Commonwealth University. Their work has been shown in the Virginia Museum of Contemporary Art, the Anderson Gallery in Richmond, VA, and at the VisArts Center in Rockville, MD. They have received awards and fellowships from Penland School of Craft, VisArts Center, and Virginia Commonwealth University.
kyle-maurer.com
@wetsoil
---
Shane McFadden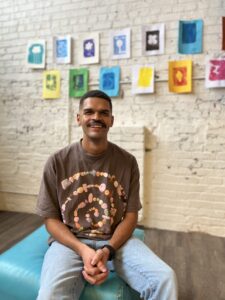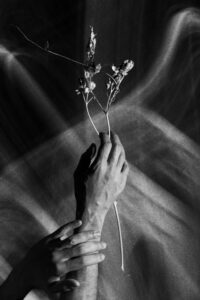 Shane McFadden (He/Him) grew up in Newport News, VA and now lives in Richmond, VA after graduating from VCUarts with a BFA in Photography+Film. He works in both digital and film photography and collage.
https://www.shanemcfadden.com
@shanemcfadden
---
Margaret Meehan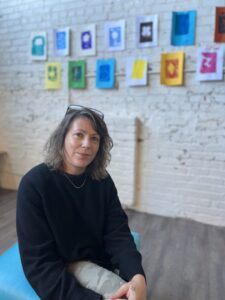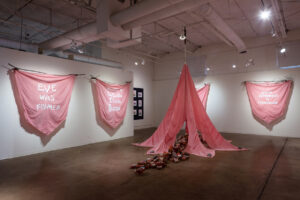 Margaret Meehan's work is a research-based, multidisciplinary exploration that pulls from film, music, popular culture, folklore, and traditional crafts. She considers the origins of outcasts through their representation – in particular, the tendency for women and societal "others" to be seen as monsters. Meehan's research includes teratology and medicine, ornithology, the aesthetics of cuteness, materiality in high and low culture as well as modes of feminist protest. This all stems from her curiosity about the lines that separate what is protected from what is feared and how gendering plays into these expectations. Her work has been shown at ArtPace San Antonio, the Modern Art Museum of Fort Worth, the Dallas Museum of Art, the Flowers Gallery in London, the Conduit Gallery in Dallas,  and the Ulterior Gallery in New York. Awards and residencies include the Nasher Sculpture Center Microgrant, Artpace International Residency, The Lighthouse Works Residency, Bemis Center for Contemporary Arts Residency, the Dozier Travel Grant from the Dallas Museum of Art, and the Virginia Museum of Fine Arts Fellowship. Meehan's work has been featured in the Guardian, Sculpture Magazine, New American Paintings, and Artforum, among others.
http://margaretmeehan.net/
---
Erica Reyes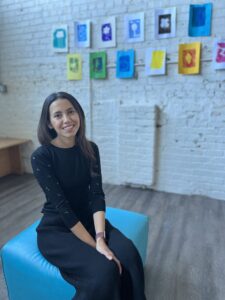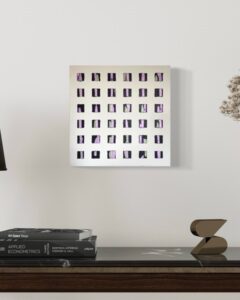 Erica Reyes is a multidisciplinary artist based in Richmond, VA. Through various mediums such as painting (oil, acrylic, pastels), photography, and writing, she aims to create evocative and intuitive pieces externalizing her personal experiences. Her recent work explores abstract minimalism focusing on texture and movement.
---
Saar Shemesh (They/She)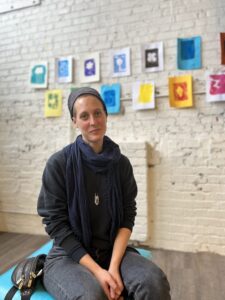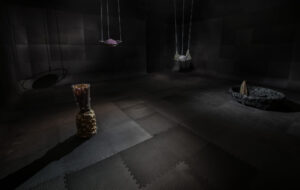 Saar Shemesh is a swimmer, sculptor, and creature from New York City, currently based in Richmond, VA. They are materially and conceptually driven towards three-dimensional forms, and over the last few years have also tread into the wellsprings of other media. She has been an artist-in-residence at RAIR Philly, PA and Franconia Sculpture Park, MN, and sometimes shows her work out in the world beyond the studio. In an alternate universe, they are currently working as a mechanic; on cars, bikes, defunct machines, radios, whatever really. Here on Earth and after the apocalypse, you can find her cooking big communal meals from collectively gathered ingredients, and attempting to herd the feral cats.
---
Arden Shostak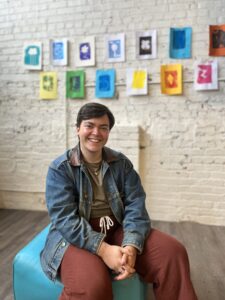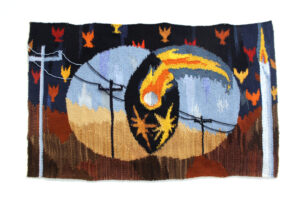 Arden Shostak is an artist and writer from Virginia. He holds a BFA from Rhode Island School of Design, where he majored in sculpture and minored in literary arts. Through his sculpture, painting, and writing, he examines the way that dreams, fantasies, and delusion shape our relationship to the past and vision of the future. His inspirations include medieval devotional art, American folk art, and the rhythms and cycles of the natural world.
http://www.ardenshostak.com
@arden_crafts
---
Anna Showers-Cruser (They/Them)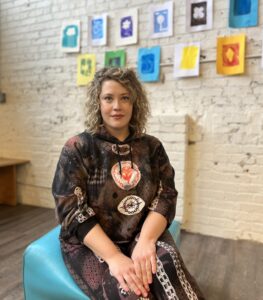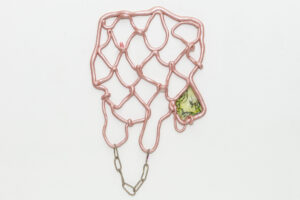 Anna Showers-Cruser / ASC (they/them pronouns, b.1988 on rightfully Powhatan land) works across object-making traditions in order to propose hybrid and humble alternatives to hegemonic binaries: sick/well, body/object, and feminine/masculine. Their recent solo exhibitions include "SoftHardwares" at Monaco Gallery in St. Louis, and the commissioned installation "Aerial Parts" forBuddy Chicago at the Chicago Cultural Center. They hold an MFA from the University of Chicago, and a BFA from Maryland Institute College of Art.
annashowerscruser.com
@anna__s__c
---
Silly (Taron) Sparks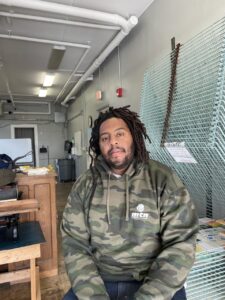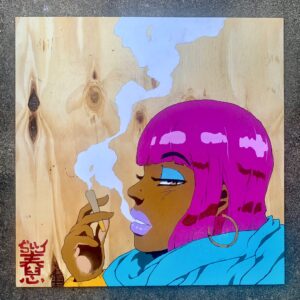 Richmond-based visual artist Silly Genius has been honing skills in illustration, design, and painting since childhood. His work is an amalgamation of his influences: graffiti, Kung Fu flicks, sci-fi movies, comics, and anime. The effort to take his art from the page and canvas to the wall has taken him from the RVAStreet Art Festival to Cleveland Walls to the Wynwood District in Miami. He now works alongside fellow artists & friends as the collective All City Art Club, using street art to beautify communities around Richmond.
silly-genius.com
@sillygenius
---
Madison Sterner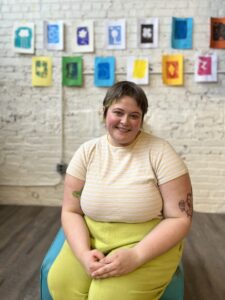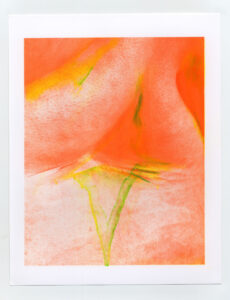 Madison Sterner completed her BFA in Painting and Printmaking at Virginia Commonwealth University where she investigated the intersection of print and fiber. Her work centers around themes of seeking comfort as an adult in relation to childhood memories and artifacts. She now volunteers as a studio monitor for the Visual Arts Center of Richmond where she continues to experiment with fabric dyeing/printing and quilting practices, with the goal of one day working for a radically accessible art studio. She currently lives and works in Richmond, Virginia.
@madssstudio
---
Adriana Torres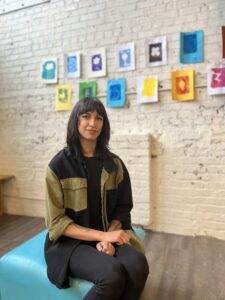 Adriana Torres Cruz is a Puerto Rican fine artist who specializes in painting and printmaking. She graduated from the Maryland Institute of College of Arts in 2018 with a BFA in Printmaking, and is currently a Printmaking MFA student at the University of Tennessee in Knoxville. For as long as she can remember, animals, nature and art have been her main tools for understanding the world. By utilizing imagery of native fauna and flora, she reflects on her psyche, dreams, defense mechanisms, and struggles to navigate the social-cultural environment that surrounds her.
In her work, she challenges the traditional depictions of the Puerto Rican landscape by choosing unconventional plants and animals as the main subject. Her artwork is bold and colorful and draws inspiration from scientific illustrations, ink drawings and multiple print techniques such as woodcuts and lithography.
https://www.adrianatorrescruz.com/
@adriana.torres.art 
---
Andy Van Dinh
Andy Van Dinh was born and raised in Calgary, Alberta, Canada, where he earned his BFA at the University of Calgary. He obtained his MFA in Painting at Hunter College in New York City, and currently lives in Richmond VA.
www.andyvandinh.com
@andyvandinh