SECOND FRIDAYS
Join us for a night of art-making on the second Friday of each month! Second Friday is a great way to spend time with family, friends, or a date!  
Time: Second Fridays happen the second Friday of every month. There are two sessions: 6-7:15 and 7:30-8:45. 
Price: $15
Ages: Some classes are available for students under 18 years of age, each class will note the appropriate ages. A youth student under 18 years of age must be accompanied in class by a registered adult. 
Registration: Registration opens the Monday before Second Friday each month at 9:00 am. Each person participating must register for the class. Be sure to sign up as soon as possible to guarantee your spot. Some seats may be available on the night of the class, but it is recommended that you sign up early to ensure your spot and to help make sure the class runs. We will confirm or cancel classes by 5pm the Thursday before.   
Possible options each month include: Raku, Wheel Throwing, Hand Building, Screen Printing, Darkroom, Felting, Sewing, Stamp Carving, Bookmaking, Dying, etc.  
Click below to view classes.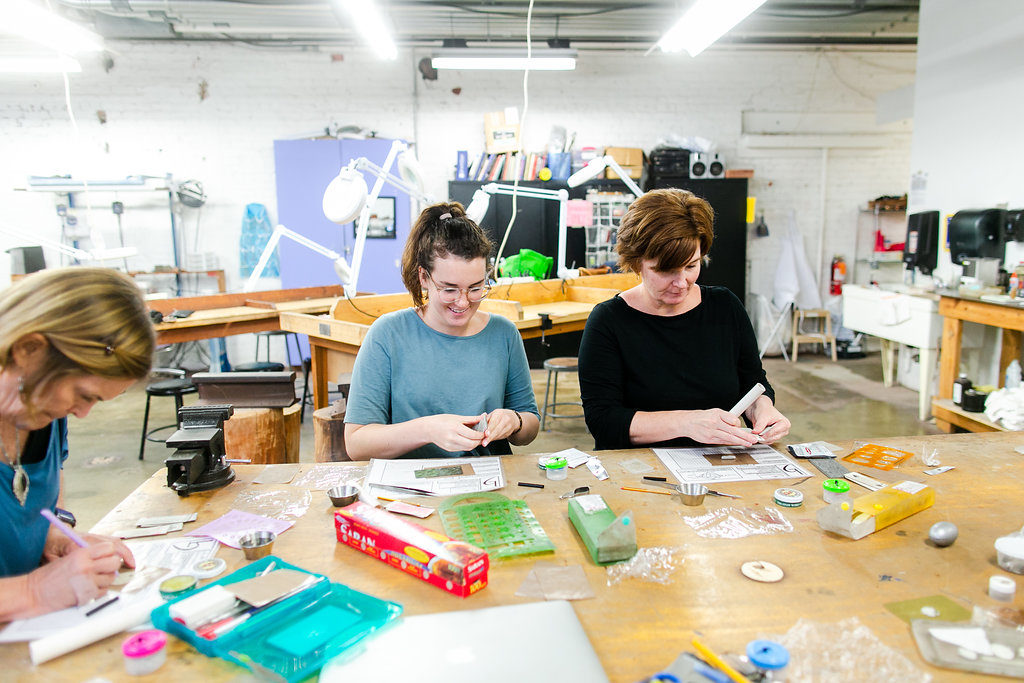 Friday, December 8