|
|
Current Annual Artist Residents
Current Annual Artist Residents
Ayana Zaire Cotton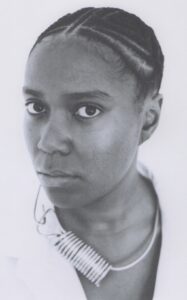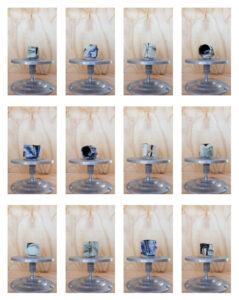 Ayana Zaire Cotton (she/they) is a queer, Black feminist, anti-disciplinary artist and cultural worker from Prince George's County, Maryland. They are currently based in Dawn, Virginia—tucked in between the ancestral lands of the Mattaponi and Youghtanund—answering the call to steward land that has been in their family for four generations. Braiding language, performance, and craft Ayana speculates and worldbuilds alongside science and technology. Sankofa is a word and symbol of the Akan Twi and Fante languages of Ghana which translates to, "go back and get". Centering a sankofa sensibility, they build databases as vessels holding seed data and experiment with shuffling algorithms to spin non-linear narratives. Ayana calls this methodology "Cykofa Narration", generating new worlds using the digital and social detritus of our existing world—resulting in a storytelling form that embodies circular time and troubles human authorship. Through engaging with language, technology, and ecology, Ayana is cultivating a practice of remembering and imagining alternative modes of being and interspecies belonging.
https://ayanazairecotton.com
@ayzaco
---
Curtis Newkirk Jr.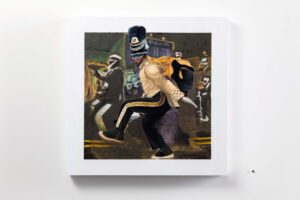 Curtis Newkirk Jr. is an artist from Northern Virginia who resides in Richmond, VA. Curtis graduated from Virginia Commonwealth University and has previously shown work at several exhibitions and won many awards over the years. Most recently, he was featured in the New American Paintings 2020 South Issue, as well as in the 2020 documentary, The Builder. Curtis primarily works with oil and acrylic on wood. His style of work involves bold colors, complex objects, and figures, mixed with abstract brushwork. His paintings are an extension of his identity and life experiences. They are inspired by black culture, heavily influenced by hip-hop, fashion, his southern roots, and his love for the city. Curtis strives to create work that portrays African Americans in a powerful and positive way and to represent black and brown people in the art community.
www.curtisnewkirkjr.com
@studio.newkirk
---
Emily Okamoto-Green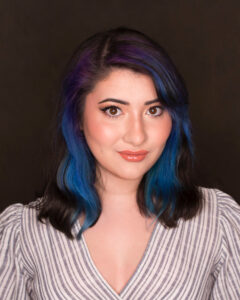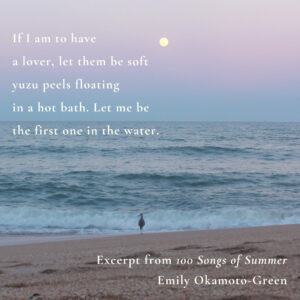 Emily Okamoto-Green is a half-Japanese essayist, poet, and animal lover. Originally from Shizuoka-ken, Japan's green tea capital, her family relocated to Richmond, VA in 1998. A 2018 Graduate of George Mason University's Honors and English Honors College, she graduated from GMU again in 2021 with her MFA in Poetry. Her accolades include the Virginia Downs Poetry Award, the Joseph Lohman III Poetry Prize, The Alan Cheuse International  Writers Center 2020 fellowship, Yes Poetry Magazine's Poet of the Month, and inaugural winner of the Berkey Essay Contest. Her life highlights include Arthur Sze once saying her poem had a sense of wonder, bowing on stage at Carnegie Hall as a teenaged poet, and any time a cat or dog has come up to her without her first initiating the interaction. Emily tries to spend as much time as possible with her feet in the Atlantic or dreaming of them in the Pacific once more.
@emi.dori
---
Hien Kat Nguyen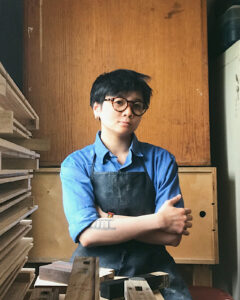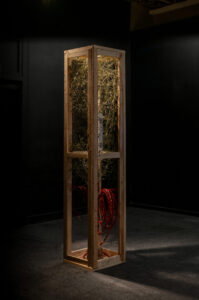 Hien Kat Nguyen (They, Them) was born and raised in Saigon, Vietnam. With their interests in Vietnamese folklore, Nguyen uses woodworking and foundry metalworking to preserve and nurture the concepts that have anchored them. Nguyen received their Bachelors of Fine Arts in Sculpture + Extended Media from Virginia Commonwealth University in May 2022. They are the recipients of the Virginia Museum of Fine Arts' Undergraduate Fellowship and the Windgate-Lamar Fellowship from the Center for Craft. Nguyen will be an artist in residence at Anderson Ranch Arts Center and Visual Arts Center of Richmond between 2022 and 2023. They have exhibited work at VCUarts' Galleries and The Anderson Gallery in Richmond, VA.
www.hiennguyen.studio
@hieninapril_