VisArts Invites Richmond Community to Help Decorate Six Little Free Libraries Created by Local Woodworker Mark Rickey
The Visual Arts Center of Richmond will host its annual spring open house, Play Day, on Saturday, May 19. This year's theme is printmaking and book arts, so the center is inviting guests to help decorate a collection of handmade Little Free Libraries. The libraries will serve as neighborhood book exchanges where people can take and donate their used books.
Mark Rickey, a longtime VisArts instructor and talented woodworker, volunteered to build all six libraries for Play Day. He's been busy assembling the house-like structures in his Dawn Street studio, a space he owns and shares with other Richmond artists like Jeremy Zietz and Leigh Suggs. Rickey used finished birch veneer to create the libraries and added glass front doors that open to reveal stacks of books. For each structure, he measured and cut six pieces of birch, then assembled the walls with football-shaped "biscuits."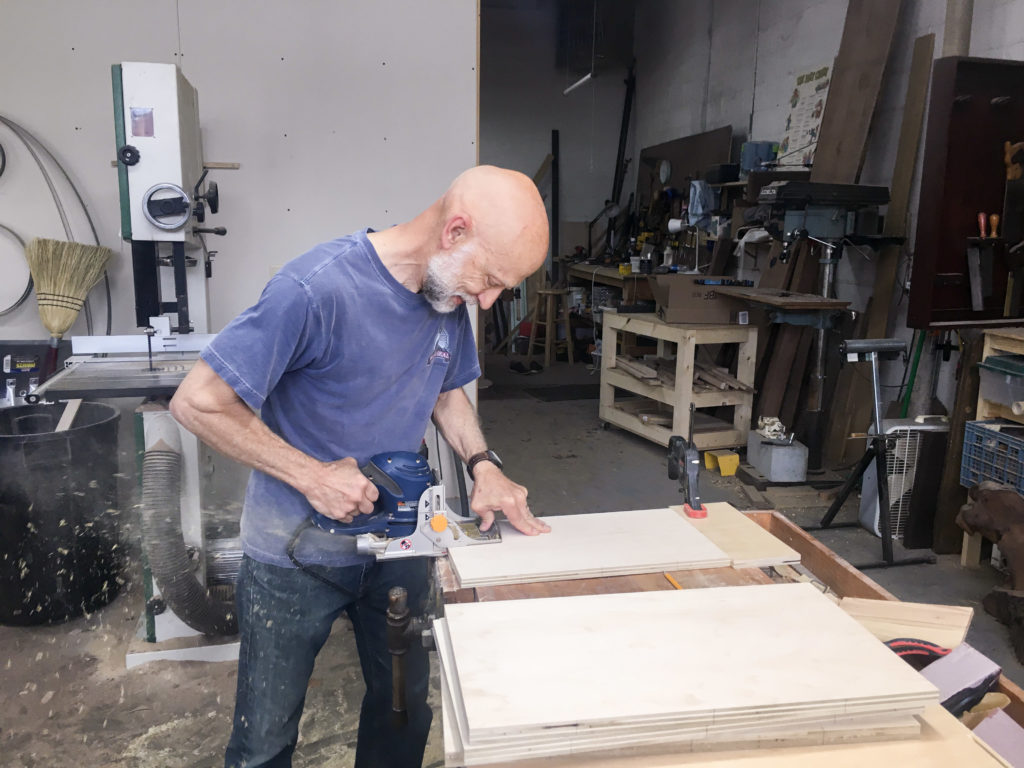 Rickey has worked with wood for over 35 years and he's much loved at VisArts, where he was one of the first artists to work in the center's wood studio. Today, he teaches classes like Introduction to Woodworking, Glass + Wood Sculpture and Embracing Wood's Natural Edge.
Rickey's wooden creations will be set up at Play Day so that guests can help paint and decorate them. Ultimately, the libraries will be installed by VisArts staff at local partner sites such as Binford Middle School, Albert Hill Middle School and the Neighborhood Resource Center of Greater Fulton. Once settled in their new homes, the libraries will be filled with sketchbooks, art supplies and art books.
The Little Free Library project kicks off VisArts' year of celebrating and fundraising for its printmaking, bookmaking and creative writing programs.
"We have big plans to move and expand our letterpress studio, which is one of our most unique and exciting spaces," said Jordan Brown, VisArts' director of education. "We'll also be organizing the studio so that it can accommodate bookmaking, printmaking practices and even creative writing classes."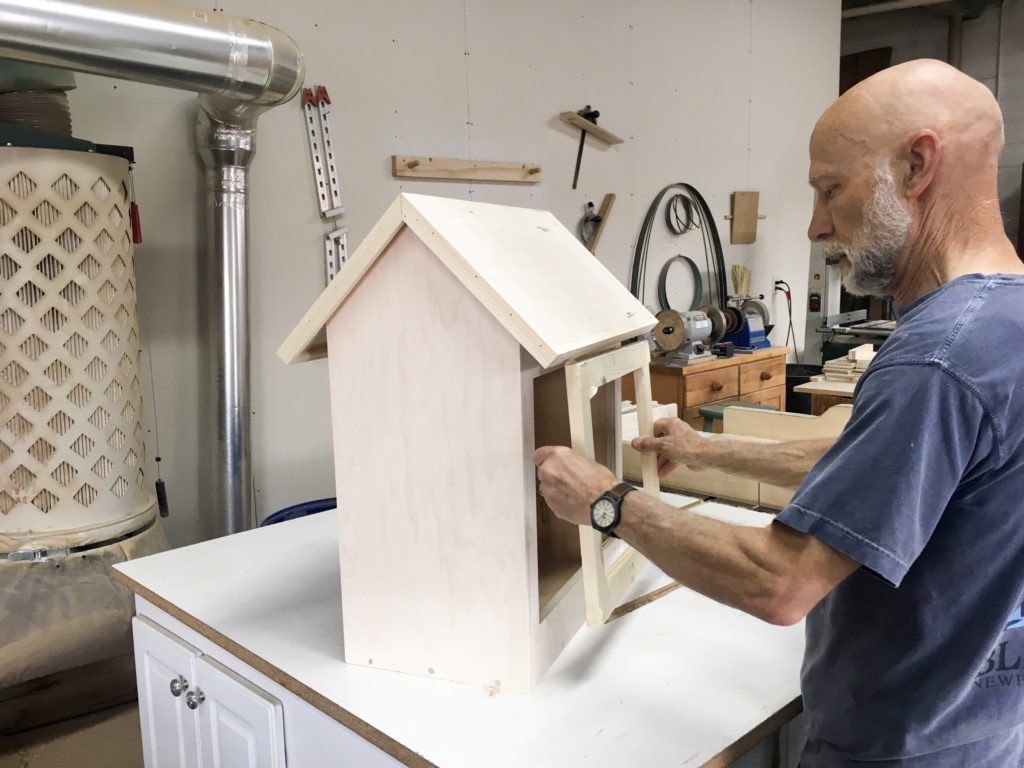 At Play Day, VisArts organizes art projects in all 15 of its studios and invites people of all ages to explore the space and make art, free of charge. The event will feature other workshops that tie into the printmaking/book arts theme, including letterpress printing and a special recycled book arts and collage class run in partnership with the Richmond Public Library.
"My favorite part of Play Day is the energy that comes from having hundreds of students and families in our building, all making art together," Brown said. "Absolutely anybody, no matter their age or background, can come in and make something for free."
Play Day kicks off VisArts' summer session, a particularly busy time of the year. There are over 200 kids' classes scheduled as part of the center's ArtVenture Summer Camp program, in addition to 120 adult art classes.
Learn more about Play Day.