Q&A With Matt Cricchio, Author and Instructor of VisArts' Yearlong Novel-Writing Class
The Visual Arts Center of Richmond is giving aspiring novelists the perfect opportunity to kick-start their writing careers in 2022. VisArts' yearlong novel-writing class kicks off again this January. In this special class, writers will have the chance to spend an entire year workshopping their writing with Richmond-based author, Matt Cricchio. Cricchio is a Navy veteran and VCU grad whose debut novel, "Security Day,"  explores the complicated nature of the Afghanistan war.  'Security Day' is published by Jangi Spai Publishing.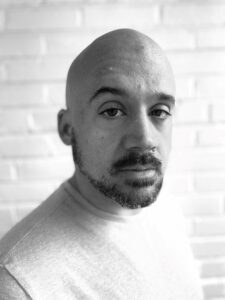 Q: It seems you always knew you were going to join the military but when exactly did the writing spark happen for you? Did you always know you wanted to write?
I think it's actually the opposite. I always knew I wanted to write—for as long as I can remember—but I joined the military to experience something beyond the ordinary to write about.
Q: How long have you lived and worked in the Richmond area?
I grew up in Chesapeake, VA. came to Richmond for undergraduate school, moved back to Richmond for graduate school. I've lived in Richmond ever since, for about a total of 12 years now.
Q: What inspired you to write a novel?
My inspiration for my first novel came from real-life events coupled with a driving desire to express all that I had learned about the craft of fiction writing.
Q: What was the writing process like for you?
My writing process is a very "worker" like approach. I don't wait for inspiration: I show up as consistently as possible and approach the page like a potter at the clay wheel or a carpenter at the bench. Excellence is a habit and so is good writing.
Q: What advice do you give writers who are just starting out?
My advice to writers starting out is that books are food and you must read—with no genre limitation—like you're ravenous. You will never know how to write well purely by writing. You must see what's been done and understand how it is made.
Q: What can students expect in the yearlong novel-writing class you are teaching at VisArts?
Every student, no matter experience level, starts this class in the same spot: a blank page. We take the first sessions to develop ideas into premises and premises into plots that will launch their writing into a complete first draft by the end of the course.
Q: What value will writers get from working alongside other writers in a class like this?
Peer groups are invaluable to the writer. They illuminate your blind spots and are your biggest advocates. Some call writing the loneliest profession in the world but it doesn't have to be with a robust workshop of peers going through it with you.
Matt Cricchio served in the United States Navy as an interrogator and spy handler,  deploying to Afghanistan with Special Operations Forces. He earned an MFA in fiction in 2017. He currently lives in Richmond, Virginia with his family and their dog, Chewy, a rescue from Afghanistan. You can find him @mattcricchio on Instagram.