'Journey Through' Exhibition Opens in VisArts' True F. Luck Gallery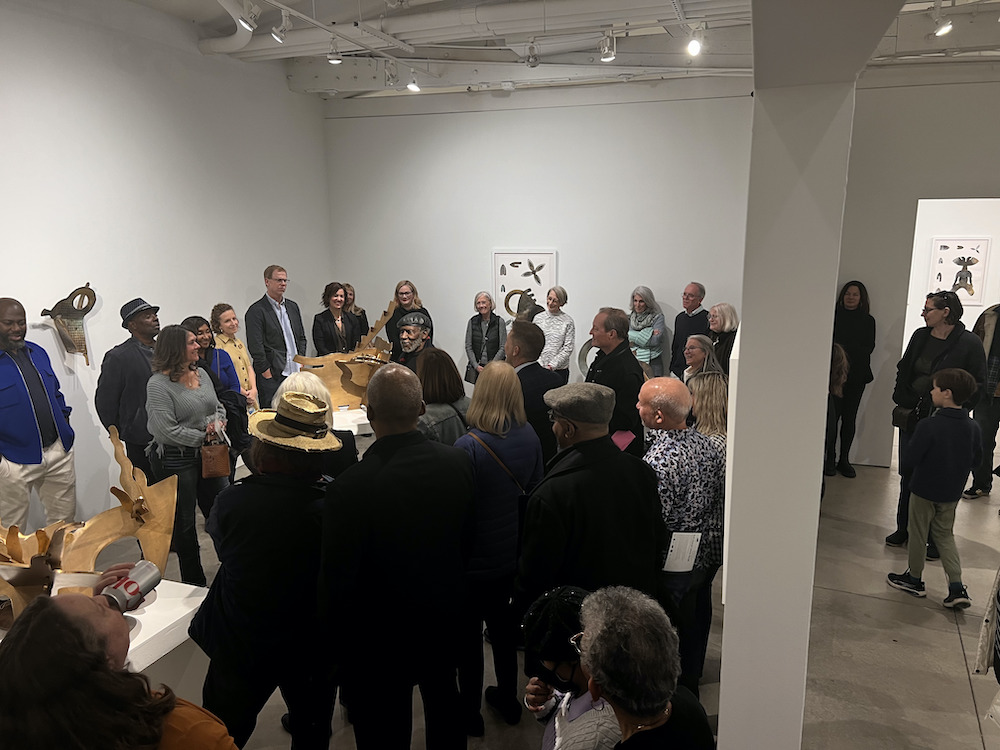 The Visual Arts Center of Richmond opened its final exhibition of the year, Journey Through to an awestruck crowd of guests in the True F. Luck Gallery on Friday, November 18. The exhibition showcases a selection of bronze and steel sculptures by the incomparable sculptor, Curtis Patterson. Patterson is based out of Atlanta Georgia and his unique command of materials and dynamic compositions point toward an illustrious, decades-long career whose large-scale public works emphasize a spectrum of African diasporic experiences. The exhibition is curated by Melissa Messina.
On Friday, guests were welcomed into VisArts' True F. Luck Gallery to see Patterson's large-scale sculptures and multi-dimensional wall works that emphasize a spectrum of African diasporic experiences within the context of modern and contemporary art. Motifs and forms in the Rocker Series, for example, encourage an interpretive dialog between the artist, the artwork, and the viewer. These slot-fitted, interlocking, geometric shapes provide balance and kinetic movement. Patterson's abstract approach is inspired by art history ranging from Hale Woodruff to Henry Moore as well as Patterson's longtime interest in improvisational jazz.
Other works on view, such as Shango's Friends, highlight Patterson's continuous use of African symbols, such as the Yoruba double ax and double iron as visual elements that, in his words, "pay tribute to domestic labor implemented by people of African descent." From his 1980's series Unbroken Connections, which celebrates such leaders as Rosa Parks and Nelson Mandela, to his most recent mask-inspired wall reliefs Diasporic Reflections, Patterson demonstrates a longstanding commitment to "raising consciousness about a people who have given so much of themselves."
The public is welcome to take a self-guided tour of the exhibition or schedule a gallery tour for groups through VisArts' ENGAGE program. Journey Through will be on view in the True F. Luck Gallery at VisArts until January 8, 2023, with gallery hours between 9 a.m. and 9 p.m. every day.