Registration for Holiday Mini Opens to Members Wednesday, Oct. 26
Registration for VisArts' holiday mini-session opens on Wednesday, October 26 at 9 a.m. for VisArts members. Holiday mini registration opens to the general public on Wednesday, Nov. 2 at 9 a.m.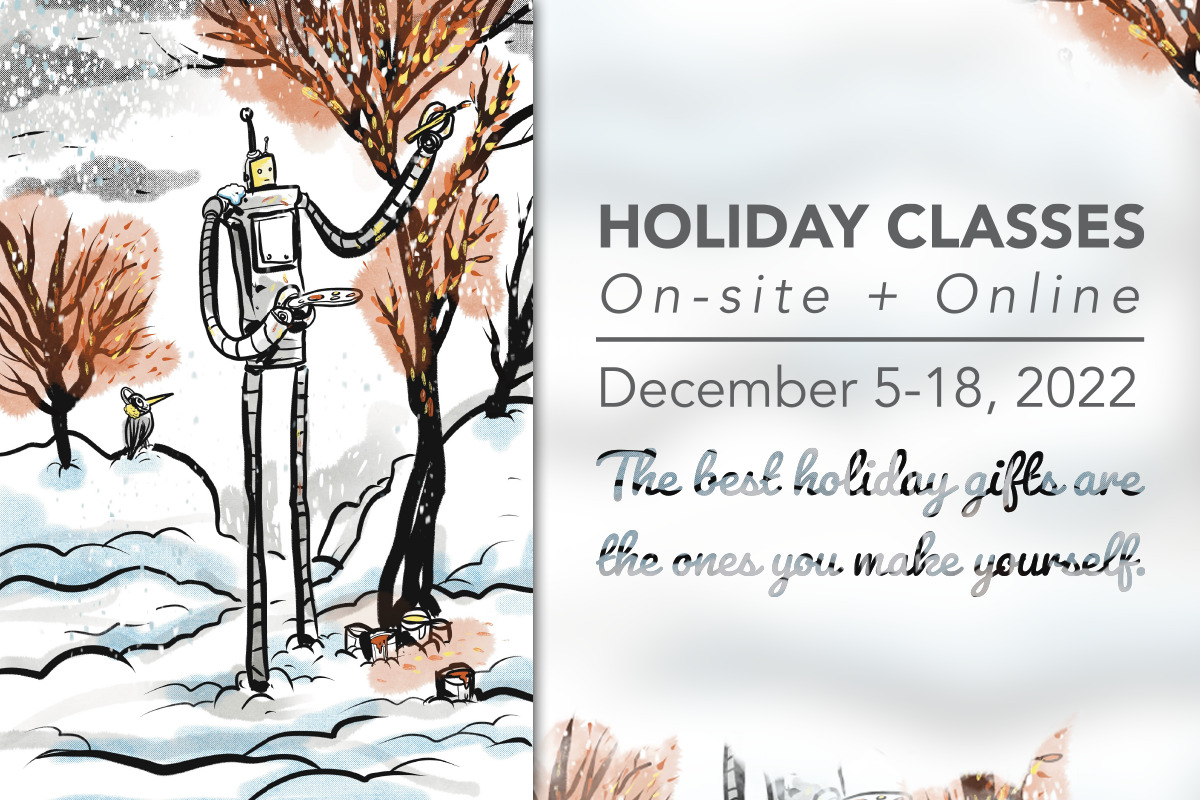 VisArts members get early access to class registration, 10% off tuition, discounted event tickets and more. Neet financial aid? Check out our income-based, sliding-scale tuition assistance program!
To learn more and become a member, visit the VisArts join page.