VisArts Hosts Creative Mornings RVA; Roscoe Burnems Speaks on Acceptance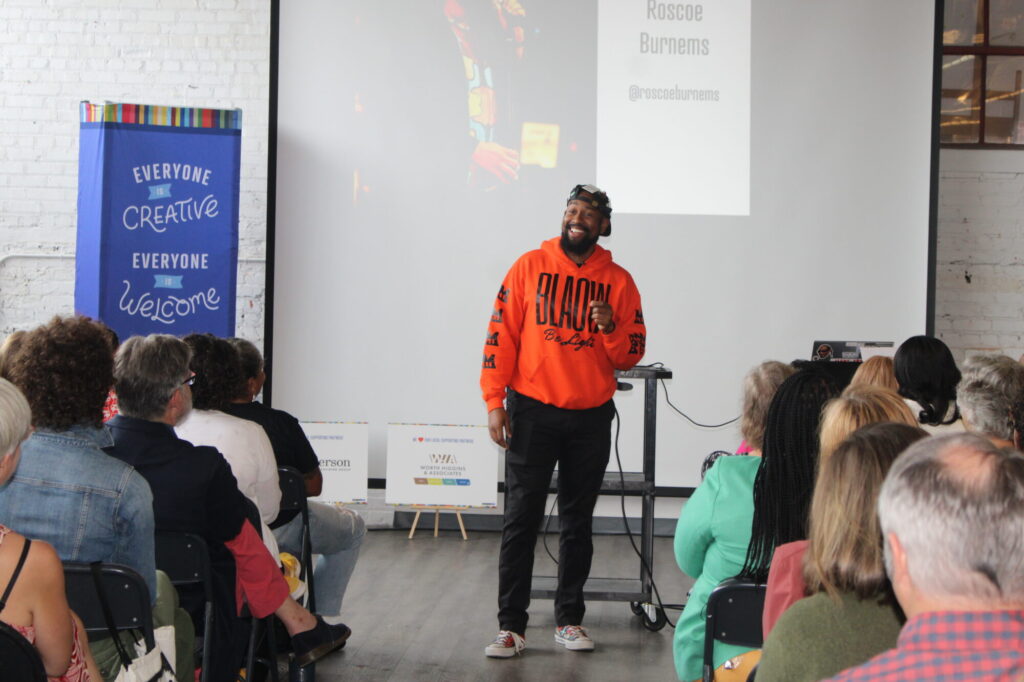 The Visual Arts Center of Richmond hosted Creative Mornings RVA on Friday, May 19. The talk featured a thought-provoking talk by Richmond's inaugural poet laureate, Douglass Powell, widely known by his stage name Roscoe Burnems. Roscoe is celebrated for his remarkable talents as a spoken word artist and comedian. This extraordinary event, held under the theme of "acceptance," left the audience both moved and entertained, leaving an indelible mark on all who were fortunate enough to attend.
As the event unfolded, Roscoe Burnems skillfully weaved his personal experiences and reflections into a series of spoken word performances, all centered around the multifaceted concept of acceptance. His performances explored various types of acceptance, addressing societal issues, personal struggles, and the power of self-acceptance.
Throughout his talk, Roscoe effortlessly transitioned between poignant moments that left the audience in tears and hilarious anecdotes that had them bursting with laughter. His ability to seamlessly blend humor with raw emotion was a testament to his extraordinary talent and versatility as a performer. As the event drew to a close, Roscoe Burnems received a well-deserved standing ovation from the enthralled audience.