Richmond Poetry Fest Brings Together Richmond Literati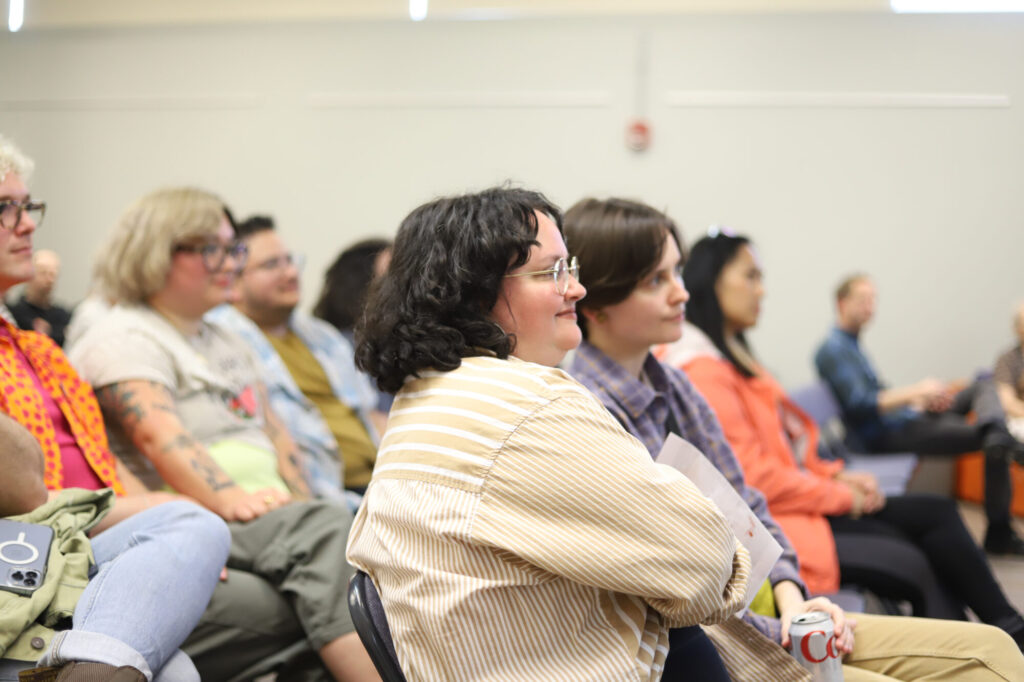 The Visual Arts Center of Richmond held its inaugural Richmond Poetry Festival to celebrate poetry and community. The festival was co-created by VisArts staff and former VisArts writers-in-residence: Rosa Castellano and Laura Chow Reeve and current writing resident, Emily Okamoto-Green. The free 2-day event was supported by the Carole Weinstein Endowment for Creative Writing and it included readings, workshops, vendors and activities for poets and artists of all ages.
"We're proud of the long history of writing classes at VisArts and that we've grown to be a hub for writers wishing to learn and practice their craft," says Jordan Brown, interim Executive Director of VisArts. "Richmond has a rich literary legacy and a thriving community of writers and this event celebrates that."
The VisArts writing program offers classes as diverse and vibrant as our student population with coursework for writers at all stages, from beginner to advanced. Classes cover a range of creative writing topics from poetry to fiction to memoir to screenwriting and are offered in flexible formats from short weekend workshops to 8-week classes.
Rosa Castellano, one of the co-creators of the festival was the first-ever writer-in-residence at VisArts and now works at VisArts as a teacher and as the Writing Program Coordinator.  "Thanks to VisArts diverse programming and studios, we have the unique ability to combine visual arts and writing to offer classes that can be welcoming to both writers and visual artists, like Sewetry, Embroidered poems—a class combining poetry and embroidery," says Castellano explaining what makes the writing experience at VisArts unique. "This poetry festival is a lot like the city of Richmond, in that, it brings together diverse individuals, from artisans to booksellers, slam poets, high school students and folks who just love to write. Giving Richmonders a platform for sharing something they love, with a city that we love. We are so excited to host this event for the city and hope it continues to grow in the years to come."