VisArts Welcomes New 2023-24 Annual Residents
The Visual Arts Center of Richmond welcomes its newest cohort of artists for the 2023-24 Annual Residency. Starting September 1, 2023, four talented artists will embark on an 11-month residency, bringing their unique creative perspectives to VisArts and the local art community.
Franchell Mack Brown, Sam Christian, David Joo, and Ty Phelps have been selected to participate in VisArts' Annual Residency. As part of their residency, these artists will have the opportunity to dedicate a year to producing new works of art, which will be showcased in a group exhibition held at VisArts during their tenure.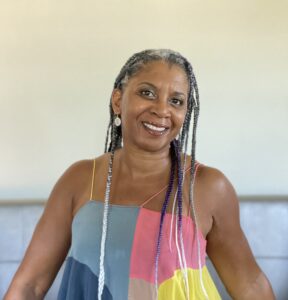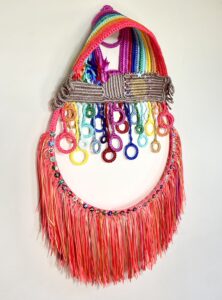 Franchell Mack Brown, a distinguished artist born in Washington, D.C., employs an amalgam of materials in her practice. Exploring the juxtaposition of soft and hard, Brown incorporates a variety of materials such as crocheted ribbon, industrial coding, and welding to delve into the dualities of being.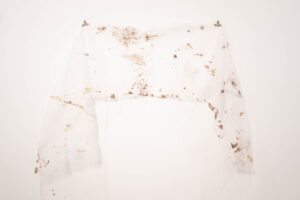 Sam Christian, a Richmond native, uses multiple forms of media, including quilting, digital drawing, and printmaking, to celebrate and preserve the inherent strength found at the intersection of black and queer identity. Christian's work captures the chaos of queer childhood, the utility of black art, and the need to preserve oneself in the face of adversity. Through their art, Christian challenges viewers to question their ideas of liberation and community care.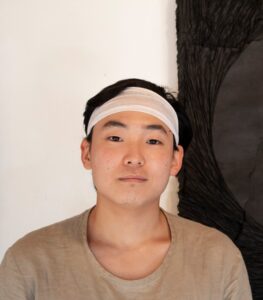 David Joo, an accomplished papermaker and artist, is dedicated to discovering new expressions within the tactile and sensuous details of paper. His work stems from keen attention to both how paper is made and used in art and in the broader culture, ranging from the material foundations of visual culture to paper's role in transmitting information. His designs and sculptural paper works have been shown in galleries, resorts, and virtual spaces after his practice first emerged amid the pandemic.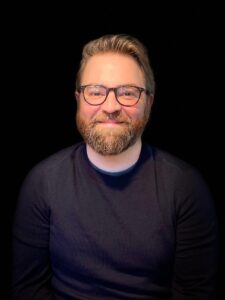 Ty Phelps is a writer, teacher, and musician from Madison, Wisconsin who will serve as the VisArt's new resident creative writer. Phelps's literary accomplishments span various notable publications, including Blackbird, Poets.org, and Barstow and Grand. Phelp's storytelling has garnered accolades such as the 2021 Nancy Ludmerer Fellowship for Flash Fiction and Virginia Commonwealth University's 2019 Catherine and Joan Byrne Poetry Prize. His profound love for literature and music is complemented by a passion for exploring the natural world and an insatiable curiosity for 80s alternative music.
"We are excited to welcome these four new residents who bring a diverse wealth of experience and excitement to VisArts," says Emily Nixon, VisArts' Exhibitions and Residency Manager. "As our residency programs continue to grow, I am honored to meet and work with so many amazing creatives along the way."
Throughout their residency, these four exceptional artists will be provided with a comprehensive range of resources and support to enhance their creative practice. They will receive an honorarium, private studio space, and access to VisArts' 17 professional studios and a culminating exhibition and artist talk. Additionally, the program offers valuable benefits such as studio training, private lessons, and professional documentation of their work.