|
|
|
Annual Residents Exhibition  (2022-23): Time Machines
Annual Residents Exhibition  (2022-23): Time Machines
Ayana Zaire Cotton, Curtis Newkirk Jr., Hien Kat Nguyen and Emily Okamoto-Green
March 10 – April 23, 2023 
Opening reception on Friday, March 10 from 5:30 – 7:30 p.m.
Artist talk begins at 5:30 p.m.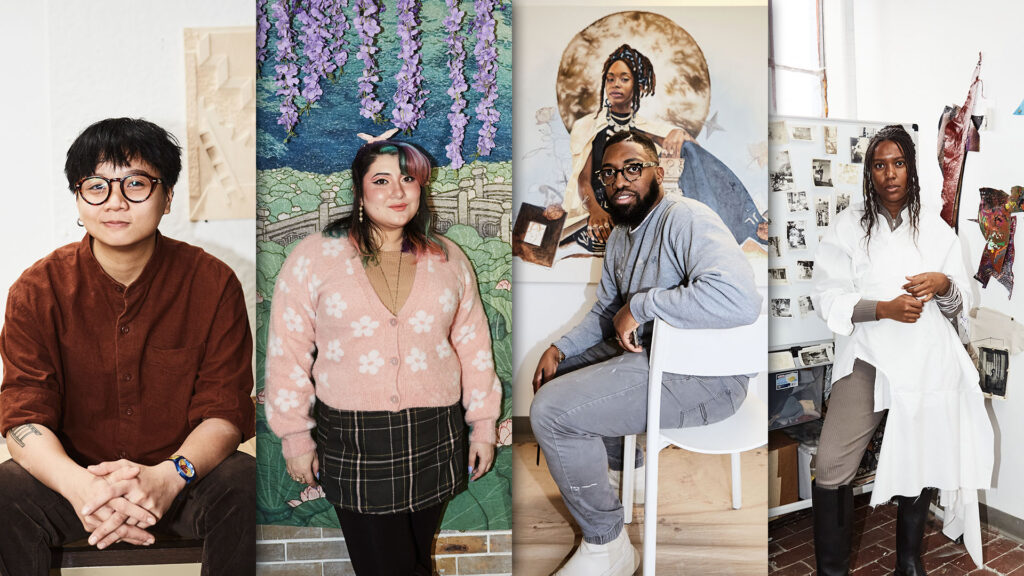 The Visual Arts Center of Richmond presents "Time Machines," an exhibition of work by the VisArts' Annual Resident Artists for the 2022-2023 year: Ayana Zaire Cotton, Curtis Newkirk Jr., Hien Kat Nguyen and Emily Okamoto-Green.

While in residency, these artists used resources available at VisArts to develop their creative practices, explore varied media and make new work. Time Machines is guest-curated by Asa Jackson.
Time Machine; A device allowing people or objects to be transported into the past or future. 
The group exhibition is a conversation of people, places, and mythologies, a question of customs, and an honoring of generations come and gone. The work contains whispers from the past and shadows of the future, suspended in the now. While each artist wields different skill sets and is wholly unique in their approach, there is a shared ethos; a study of time, an excavation of culture, and a peek into hidden worlds.