About the Instructor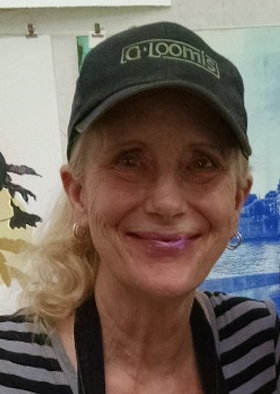 JC Gilmore-Bryan
JC Gilmore-Bryan is a professional artist. In addition to teaching at VisArts, she also teaches at Virginia State University and has taught at VCU. She is a member of the Professional Printmaking group ONE/OFF. In 2011 she received a Fulbright Scholar award to teach mural painting and do her own work in screen-printing for a solo exhibition at the National Academy of Art in Sofia, Bulgaria. She has done residencies in Bulawayo, Zimbabwe and in Paris at the Cite' Internationale des Arts. She has a MFA from Columbia University, MA from Vanderbilt University and a BS From MTSU. Her work is in collections around the world.
Cité Internationale des arts Paris
2 month Artist Residency.
7e FETE DE L'ESTAMPE Exhibition
Atelier SERIGRAPHIE May 25 & 26,2019
Solo Exhibition June,2019.
You can see her work at: crossroadsartcenter.com (search: J C Gilmore-Bryan)
Current Classes