ONSITE: Design and Build Your Own Wood Project
Do you have previous experience in woodworking and have a wood or furniture project in mind but need help in design, construction, wood selection or building techniques? This class is designed to help you through that process. Submit your ideas, pictures and drawings two weeks before classes start and we can work together to make your vision a reality.
Special Notes
Previous woodworking experience is necessary. Students are encouraged to take advantage of studio access hours to complete their projects during the week-long session which is available for a fee outside of class. Projects will need to be approved by the instructor. We will help you with wood selection and provide materials as necessary. Projects should be "moderate" in size and complexity such that there is a reasonable chance of completing it during class hours, or more if you plan to take advantage of studio access hours.




This is an ONSITE course. All onsite students are required to be vaccinated against COVID-19. Students are expected to adhere to our COVID-19 policies. Onsite courses do not come with studio access outside of class time. Paid open studio access is available through our Studio Access Program. For more info please visit visarts.org.


Classes are confirmed one week prior to the start date. In order to help us confirm classes, please register as early as possible.
About the Instructor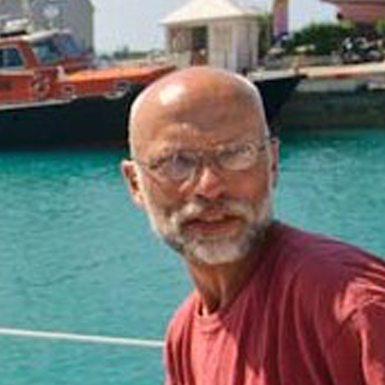 Mark Rickey
Based in Richmond, VA, Mark has worked in wood for over 40 years. His work has included traditional designs inspired by antique furniture, contemporary pieces and furniture using repurposed materials. Mark has built custom furniture for several churches throughout Virginia, including altars, ambos, presider's chairs and other pieces. In the last several years, a portion of his work has migrated toward natural edge furniture design, exploring the integration of the wood's innate form with the functionality of art furniture. Most recently, he has been developing his "Twisted" series which incorporates bent and twisted laminations in everyday furniture pieces. He teaches woodworking at the Visual Arts Center of Richmond and The John C. Campbell Folk School in North Carolina. Mark's studio is in Richmond where he shares his space with talented woodworkers, furniture makers and a luthier. Beautiful furniture and music emanate from his studio as a result.
Instagram: @mark.rickey
See More Classes By Instructor
Back to Classes