ONSITE: Ethics of Portrait Photography
When entering any space with a camera to photograph other people, it is important for artists to understand and consider the complex history of photography. This ensures that the images being created are coming from an ethical and trauma-informed lens, do not perpetuate harmful ideas or stereotypes, and that both the subject and photographer feel comfortable throughout creation of the portraits. In this course, students will learn and practice approaching their photographic practice through a historical and trauma-informed lens. They will explore how active listening can be used to support portrait subjects, and how a safe space can be created during photo sessions. Students leave with an understanding of the toxic implications that can be accidentally overlooked if we are not present and aware when photographing. They also learn the history of portrait photography and its influence, how to photograph others in a trauma-informed manner, and engage in discussions about the line between the camera as a tool vs. a weapon. They will complete shooting exercises both in and out of class to practice sharpening new skills, as well as create zines with key resources and information about ethics and trauma-informed practice, which can be kept in their kit to refresh themselves before shoots. Students leave feeling confident in their ability to create beautiful, timeless portraits that represent, validate, and empower their subjects.
Special Notes
Bring charged cameras to class (DSLR preferred but any is fine)! Bring materials to take notes with.

This class does not meet on 6/19.

This studio is not wheel chair accessible from the interior due to two steps, but is accessible through an exterior door.

Classes are confirmed one week prior to the start date. In order to help us confirm classes, please register as early as possible.


This is an On-site course. Students must follow current Covid-19 protocols, as outlined on our website. For more info visit visarts.org. On-site courses do not come with studio access outside of class time. Paid open studio access is available through our Studio Access Program: if interested please visit visarts.org.



About the Instructor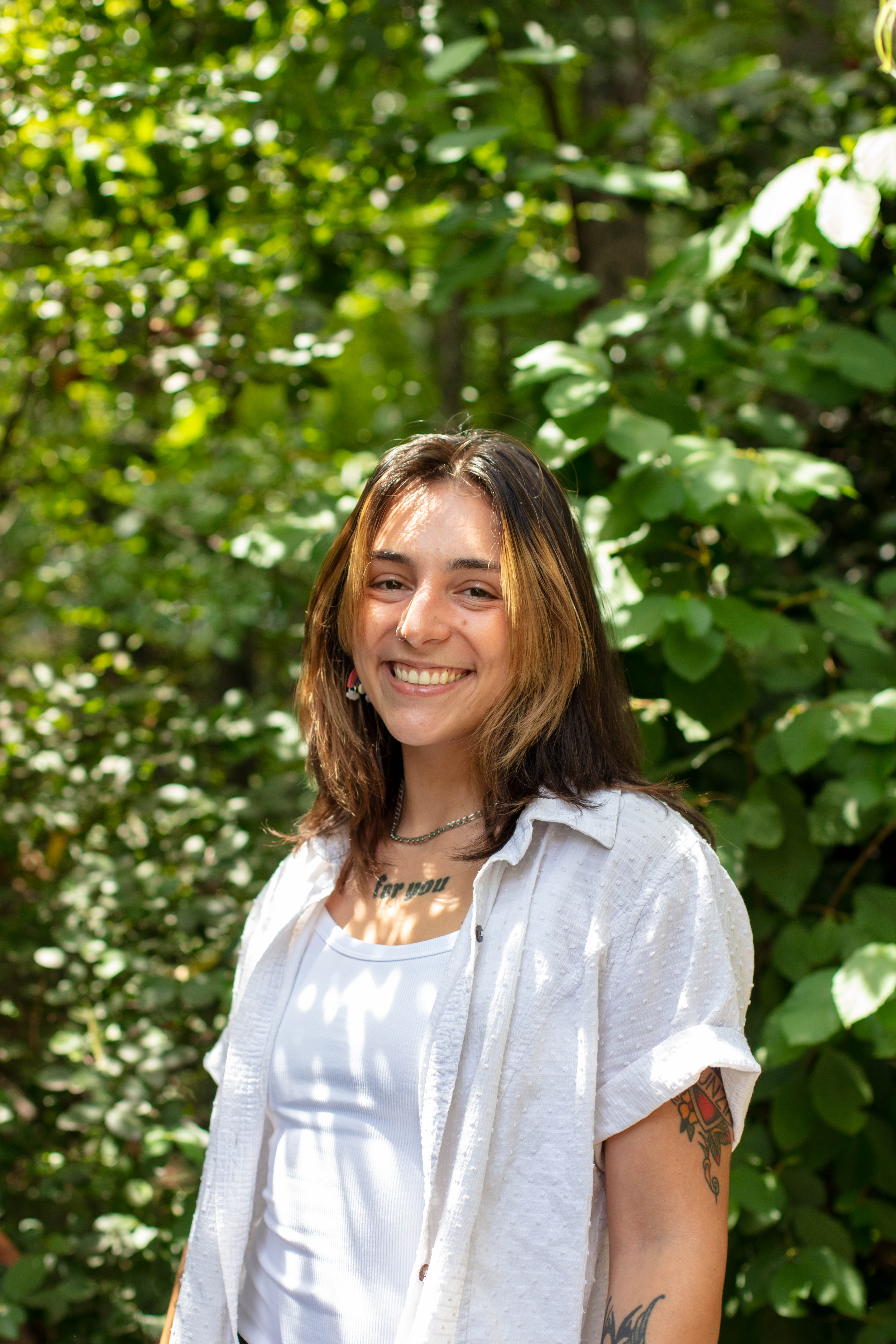 Aspen DeRosa
Aspen DeRosa is a multimedia artist, teacher, and student of life. Their work celebrates play and mindfulness and seeks to create space for curiosity, pause, and joy. Using their day job at a Montessori school as inspiration, Aspen creates multimodal installations that engage all senses and consider all physical and mental abilities. The work is highly collaborative and adaptable for the viewers to engage with. Aspen's work is heavily based on material explorations, including papermaking, natural fabric dyes, screenprinting, sound, mold-making, video, photography, performance, etc., to address topics related to play, mindfulness, and work/life balance. They received their BFA from VCU in 2019 in Photography and Film. They spent 2 years at the University of Iowa expanding their sculptural skills and teaching experience before coming to VisArts.
Website: www.aspenderosa.com
Social Media: @theteacheraspen
See More Classes By Instructor
Back to Classes